Celibate Jewish sect may have authored Dead Sea Scrolls - Israeli anthropologist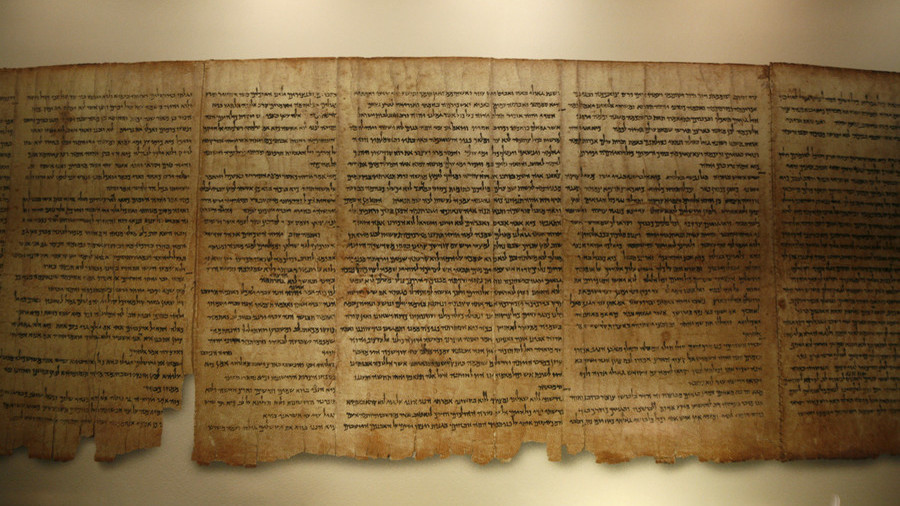 Since the discovery of the Dead Sea Scrolls over 70 years ago, numerous theories have abounded about who wrote the ancient manuscripts. Now over 30 newly-excavated skeletons may finally provide an answer.
The first of the scrolls were found by Bedouin goat herders in the Qumran area of the West Bank in 1946 and, over the course of the following decade, scrolls were found in 11 different caves in the area. A 12th cave yielded another find as recently as February this year.
READ MORE: Lost text of charred Old Testament scroll revealed by 3D 'unwrapping' (PHOTO)
Throughout this time, archaeologists have struggled to find conclusive proof to determine who wrote or protected the scrolls.
This failure has paved the way for seemingly endless theories about the inhabitants of Qumran including that they were craftsmen, Iron Age people, Bedouins and Roman soldiers. However the excavation of the skeletons has added great weight to the view that the manuscripts were watched over by a Jewish sect of celibate men called the Essenes.
Anthropologist Yossi Nagar of the Israel Antiquities Authority presented the findings at the annual meeting of the American Schools of Oriental Research, which took place in Boston from November 15 - 18. Nagar identified 30 of the skeletons as definitely or probably males, based on their pelvic shape and body sizes. He estimated that the men ranged in age from around 20 to 50 at the time of their deaths.
"I don't know if these were the people who produced the Qumran region's Dead Sea Scrolls," Nagar said at the annual meeting, according to Science News. "But the high concentration of adult males of various ages buried at Qumran is similar to what has been found at cemeteries connected to Byzantine monasteries."
The analysis also revealed that six of seven previously unearthed bodies initially thought to be women were actually men.
The scrolls are written in a range of different of languages, mostly Hebrew, but also Aramaic, the ancient language believed to be spoken by Jesus Christ. Other leading research had previously suggested multiple Jewish groups wrote the ancient documents.