US Marine kills elderly civilian in drunk-driving accident in Okinawa, Japan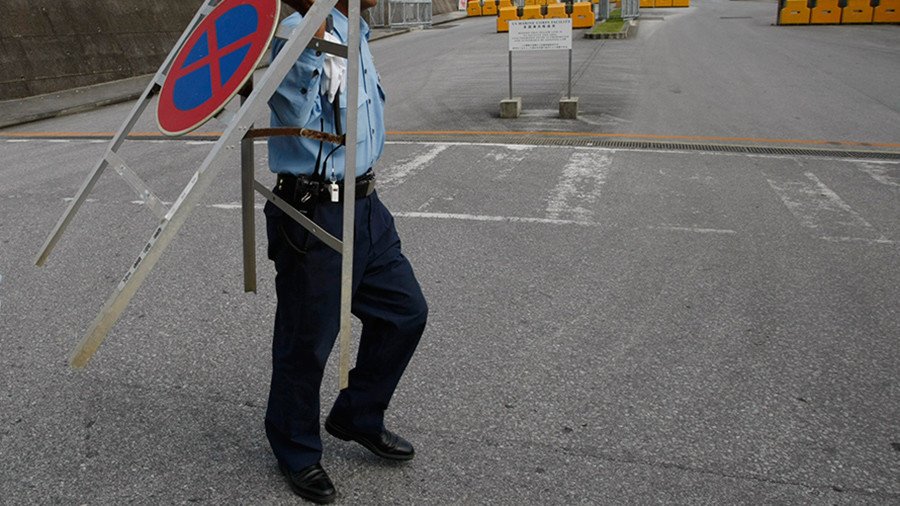 A US military truck collided with a light vehicle in Okinawa, Japan, killing an elderly civilian, local media reports. The driver, a member of the US Marine Corps, was drunk at the moment of the crash and is being questioned.
READ MORE: Japan may deploy new Marines force alongside Americans amid islands face-off with China
On Sunday morning, the driver of a US military truck reportedly violated traffic regulations, running a red light and crashing into a light vehicle at an intersection in Naha, the capital of Okinawa Prefecture, according to NHK. The Japanese driver, 61, of the civilian truck was taken unconscious to a local hospital, where he died an hour and a half later.
Okinawa police confirmed initial local media reports that the man who caused the accident was a member of the US Marine Corps, according to AP. The breath alcohol test of the military truck driver showed the level of alcohol three times above the legal limit. The man did not sustain any serious injuries and is now being questioned.
Last year, thousands of American sailors stationed on the island were prohibited from drinking alcohol following a drunk-driving accident caused by a US Marine. The ban was preceded by two other scandals involving the murder and rape of two young Japanese women by US servicemen in Okinawa.
READ MORE: 'Marines out!' Japanese police forcibly remove anti-US base sit-in in Okinawa (VIDEO)
The controversial US military presence on the southern Japanese island often meets stiff opposition from the population and triggers large-scale protests. Okinawa Governor Takeshi Onaga has also opposed the US military presence on the archipelago.

There are around 100,000 US personnel in Japan, including 54,000 military personnel, 42,000 dependents, and 8,000 civilian employees of the department of defense. Okinawa hosts half of the military personnel, according to the official website of the US Forces Japan.
You can share this story on social media: