'2045: A Space Odyssey' revealed in Chinese rocket-dominance plans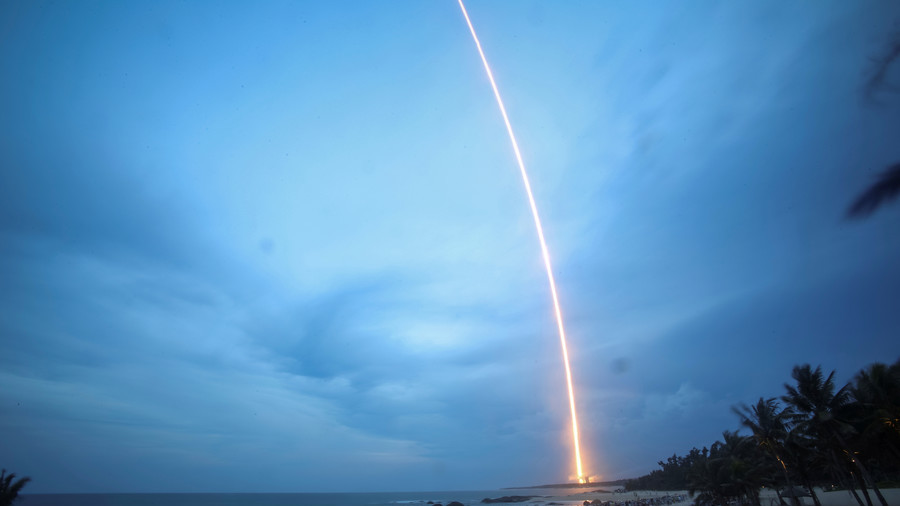 China has revealed its long-term roadmap for the country's space exploration program, including some extraordinarily ambitious goals set between now and 2045. Some magnificent milestones appear on that trajectory.
The China Aerospace Science and Technology Corporation (CASC), China's answer to SpaceX, hopes to have fully developed its expendable, low-cost, 'Long March' rocket series by the end of the decade. It released the details in a statement on state news channels Thursday.
Long March 5 and 7 are almost fully operational, but CASC hopes to have its #8 rockets carrying out full-scale commercial missions by 2020. The 8 will be the company's springboard towards competing in the commercial space sector, by providing launch services to trade partners.
CASC's heavy-lift launch vehicles, the Long March 9 series, are expected to begin operations in the early 2030s, boasting a payload capacity of more than 100 tonnes (100,000kg). The rockets are expected to feature heavily in Chinese space colonization efforts both on the moon and Mars.
For comparison, SpaceX's Falcon Heavy rocket, which will debut before the end of next year boasts a thrust capacity 140,660 lb (around 70 tons). China aims to make the entire Long March series reusable by 2035.
The next target is to produce a reusable space plane. Initially this will aim to break into the suborbital space tourism market, by 2025. These will reportedly make use of combined-cycle propulsion involving ramjets, an airbreathing jet engine that doesn't require the use of a compressor, or scramjets (supersonic combusting ramjet). CASC wants to roll out fully-recyclable launch vehicles, following the lead of both SpaceX and Blue Origin, by 2035.
READ MORE: Humans will turn Earth into 'sizzling ball of fire' by 2600, Stephen Hawking warns.
For context, China has previously stated that it wants to explore the dark side of the moon by as early as next year, with a view to launching a manned lunar mission by 2036.
One of the more intriguing aspects of the proposed roadmap is plans to develop a nuclear-powered shuttle by 2040, though no specific details were released. The company wants to become a space superpower by pioneering large-scale, multi-trip exploration of our universe, and in turn, open up the asteroid mining market while also spurring the development of space-based solar power plants.