Lavrov: Some govts use Russia hysterics to distract voters from their own domestic problems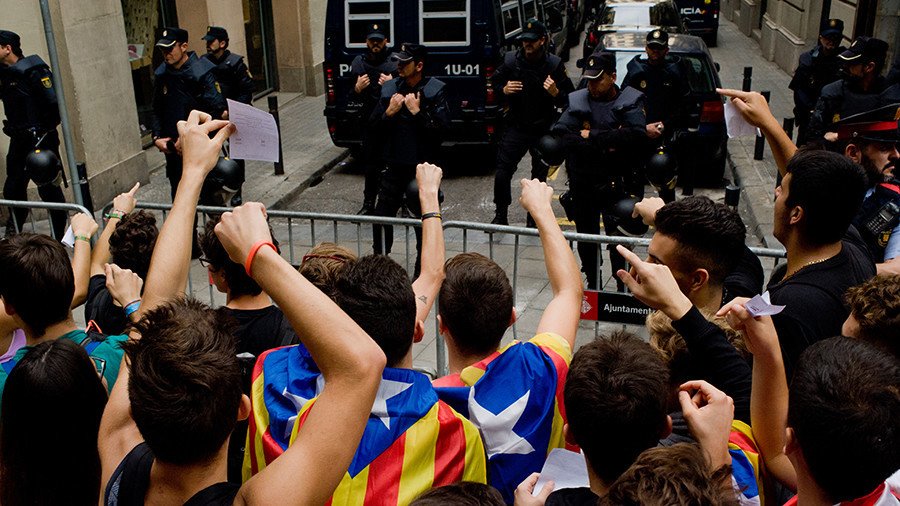 Attempts by officials in some governments to blame Russia for their domestic problems are intended to deflect blame from themselves for failed policies, Russian Foreign Minister Sergey Lavrov has said, addressing accusations from Madrid and London.
The dismissive remarks came after several Spanish ministers blamed "Russia-based groups" for promoting the cause of Catalan independence online. Meanwhile, British Prime Minster Theresa May made Russia-bashing the focus of her speech at the Lord Mayor's Banquet.
"We are quite accustomed now that some of our partners in Europe and across the ocean apparently have no better things to do than blaming our media or branding them as foreign agents," Lavrov said on Wednesday, in an apparent reference to the US forcing the designation on RT America.
"Apparently, the explanation is that people in the capitals, from which such accusations come, be that Madrid or London, are facing numerous unresolved domestic problems. And, probably, get into such sensationalized fits of hysterics to draw the attention of their voters away from their inability to solve those problems," he said.
The accusations from Spain were also dismissed on Wednesday by Kremlin spokesman Dmitry Peskov, who said the ministers in Madrid had failed to provide any evidence to back up their statements.
"We consider those allegations groundless and an apparent continuation of the hysterics we see in the US and some other nations," he said.
You can share this story on social media: