'Not appropriate to comment': Media watchdogs stay mute on RT's registration as foreign agent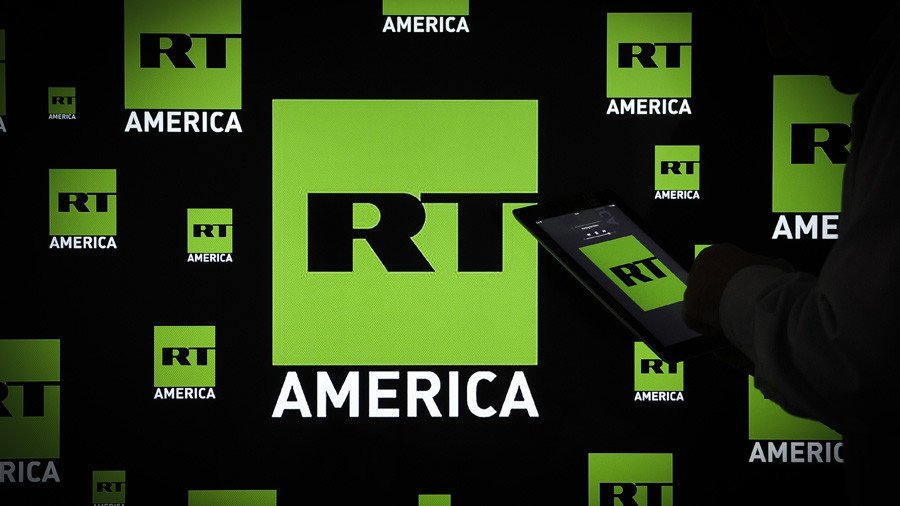 Press-freedom watchdogs have issued strangely muted reactions to RT's registration as a foreign agent in the US. The reactions of free-speech groups vary from "we have just received the letter on the issue" to "it is not appropriate for us to comment."
"I am afraid I'm not well enough informed about this particular topic to report anything of substance to your viewers," an official from the US Press Association told RT in a written statement.
Meanwhile, the office of the OSCE Representative on Freedom of the Media said it has "just" been notified about RT's registration as a foreign agent in the US, though the news about possible registration has been circulating online for weeks. "[We] have just received an official letter on this issue. We cannot provide a comment for the time being," it said.
The National Union of Journalists in the UK and Ireland apparently can comment only on domestic issues. "As this is an issue about Washington then it is not appropriate for us to comment on the details," the union said.
On Monday, RT filed for registration as a foreign agent in the US, as the broadcaster had been threatened with legal action should it refuse to comply. In September, the Justice Department demanded that a company supplying services to RT America on US soil should register under the Foreign Agents Registration Act (FARA), which was adopted back in 1938 to counter Nazi propaganda. Washington threatened to freeze the company's assets if it failed to comply.
You can share this story on social media: