Close call: Child narrowly avoids being mown down by large truck (VIDEO)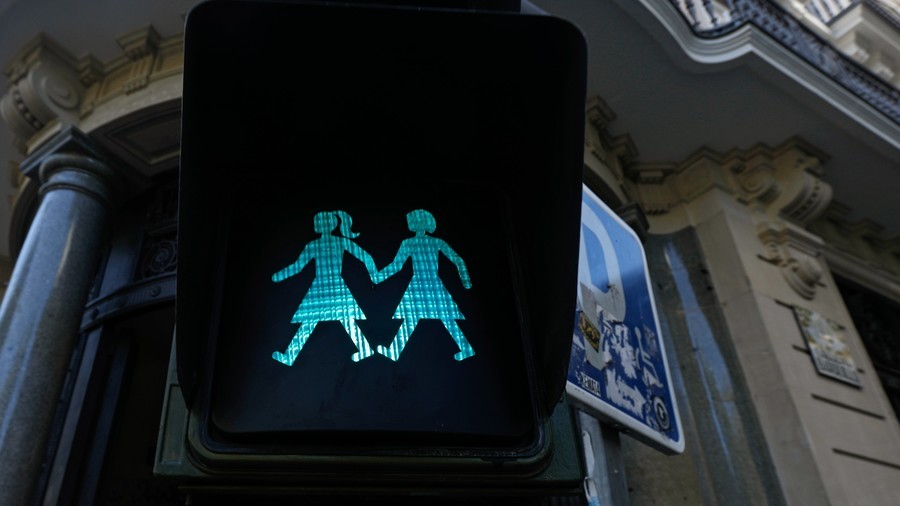 The moment a young child came inches from being crushed by a large truck was captured on film by a Norwegian haulage driver, who has now spoken about how he desperately beeped his horn to try to stop a deadly collision.
Tor Bjorn Kyrkjebo was driving down a road in Herad, Vest Agder, when he witnessed a boy run out in front of a heavy goods vehicle travelling at speed in the opposite direction.
Filmed in June, the footage shows a group of young children stepping out of a nearby bus. One of the kids then walks from behind the bus to cross the road, seemingly oblivious to the fact that vehicles are coming the other way.
READ MORE: Mind-boggling 3D pedestrian crossing installed in Icelandic town (PHOTO, VIDEO)
"I saw the young people about to cross, but there was little I could do," Kyrkjebo told Norway's NK news. "When I saw what was about to happen, I was completely dizzy. I flashed the lights and horn to alert the truck and young people."
The warning appears to have had some impact as the driver of the truck was able to react quickly and slam on the brakes. The boy's reaction to continue running may also have saved him from becoming another tragic road death.
RT.com has reached out to Tor Bjorn Kyrkjebo's haulage firm for comment from the driver.
READ MORE: Horrific CCTV footage shows man drop-kicked off train platform (VIDEO)
The quick thinking of the two motorists has been praised by many people online. A police department in the Czech Republic has suggested playing the video in schools to highlight the importance of road safety.
"The driver is the hero of the moment," Brno police said. "A video that should be played at school."