'Get lost please': Moment Russian tycoon brushes off CNN reporter caught on camera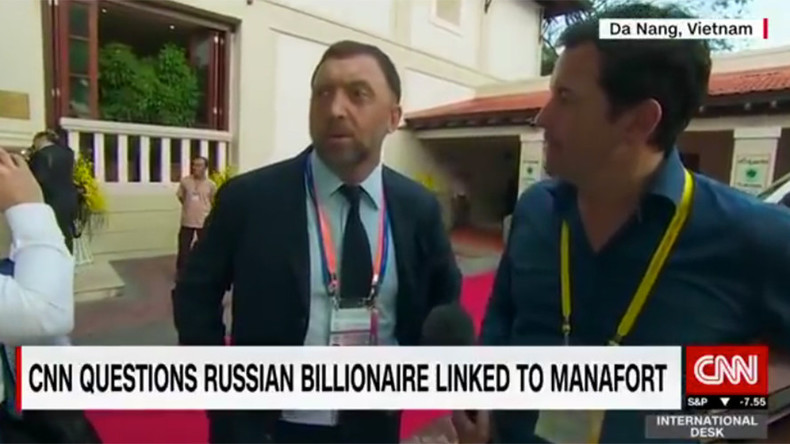 Russian billionaire Oleg Deripaska's encounter with a CNN reporter, who kept asking him about alleged ties with Paul Manafort , ended with the tycoon giving him a steely look and telling him to "get lost."
CNN's Matthew Chance spotted Deripaska during the APEC summit in Vietnam and immediately started following him. The journalist repeatedly asked questions about Deripaska's alleged connections to former Donald Trump aide Paul Manafort, according to the CNN video released on Friday.
After unsuccessful attempts to ignore Chance's questions, Deripaska eventually became annoyed with the reporter and said: "Get lost, please, thank you."
Deripaska's name hit US headlines after an AP report in March claimed he had dealings with Paul Manafort in order to "benefit the Putin government." The Russian tycoon has repeatedly said that he is prepared to take part in "any hearing" in the US Congress on the subject.
In October, Manafort was indicted on a number of counts regarding Ukraine lobbying in the US and related crimes between 2006 and 2016. Despite some speculation, there is no Russia connection in the lobbyist's indictment.
You can share this story on social media: