'Toxic' odor in Brussels, residents told to keep doors & windows shut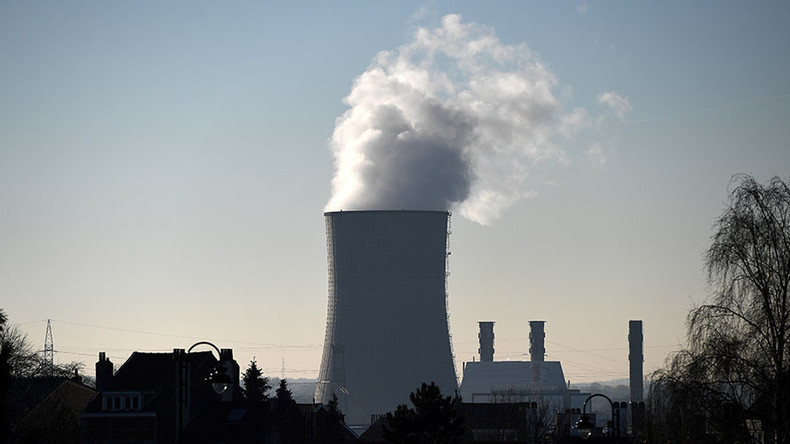 A fire at a plant in the Drogenbos municipality to the south-west of the Belgian capital prompted authorities to release a statement warning that the smoke might be hazardous.
Police in Brussels asked residents in the southern and western parts of the city "to close windows and doors" on Saturday afternoon, local media report. Drivers in the area have also been strongly advised to shut off their ventilation, while roads in the affected area have been partially closed off.
"A fire at Engie [facility] in Drogenbos – toxic smells: close doors and windows, shut down ventilation with air coming from outside, remain indoors," a text warning sent by local authorities said.
Locals have been complaining of a "smell that stings the nose" in an area covering several kilometers, RTBF reports. A TASS correspondent reported that "a smell of carbolic acid" could be detected in the south of Brussels, adding that the weather in the city is cold and windless. Local authorities are now considering a possible evacuation plan, the agency reports.
Initial reports indicated the fire broke out on the premises of a biopharmaceutical company in the area. At least two containers with unidentified products at UCB Pharma in Drogenbos caught fire, local radio station BRUZZ reported, citing a fire department spokesperson. The official warned that the smoke was "slightly toxic."
However, it was later reported that the incident happened at a local power plant. Lithium batteries at the site caught fire, according to RTBF, citing local authorities. The warning to keep windows shut remained in place, the media said.
You can share this story on social media: