'Take me to prison!' Pregnant woman goes on car rampage in parking lot (VIDEO)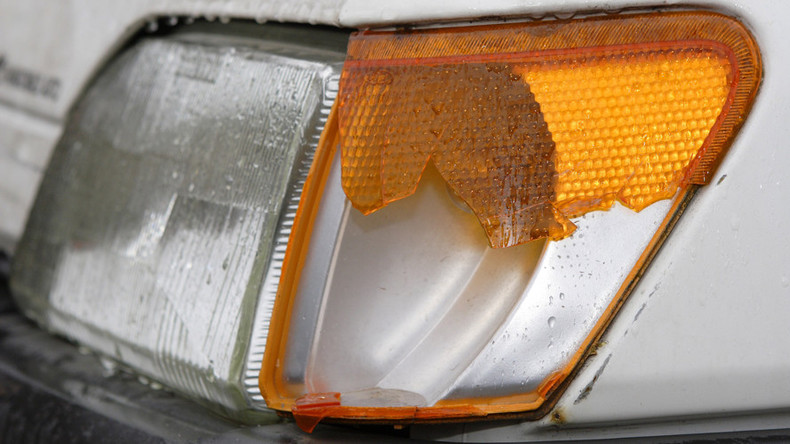 A woman who is seven months pregnant has gone on a bizarre car-ramming spree in Moscow, reportedly letting off steam after a row with her ex-husband. Apart from damaging her former spouse's vehicle, the woman's wrath affected several others.
The somewhat eccentric method of revenge was caught on camera in a parking lot in a Moscow residential area. Obtained by Life.ru, the video shows an Infiniti crossover backing onto a narrow path, as bystanders first step aside. It then accelerates and drives into a parked car, with onlookers rushing fowards in an attempt to stop the enraged driver. However, the driver ignores the men trying to open the car doors, and proceeds to ram another sedan before making off.
The Infiniti owner turned out to be a pregnant woman who was targeting her ex-husband's Range Rover, according to a report in the Komsomolskaya Pravda tabloid. At least four other cars became collateral damage in the outburst, according to Life.ru. The woman had clearly not cooled down by the time police and an ambulance arrived at the scene. "Take me to prison!" she reportedly yelled, refusing to be taken to the hospital.