$360mn cocaine bust: Record 12 tons seized by Colombian cops (VIDEO, PHOTOS)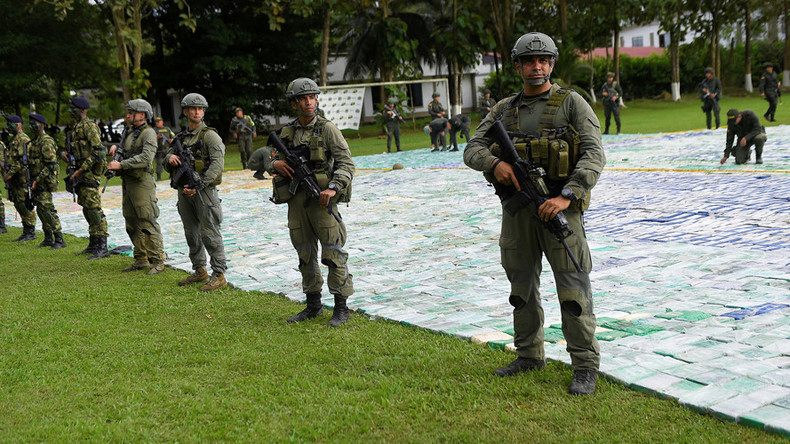 Colombia is the world's largest manufacturer of cocaine but the police seizure of a staggering 12 tons (metric) of the white powder far outstrips anything cops in the South American country have ever seen.
The record find is estimated to be worth around $360 million and has been linked to Colombia's Gulf Clan, currently the most powerful cartel in the country.
Around 400 anti-narcotics officers seized the drugs in four simultaneous operations launched on farms across the country. The cocaine was discovered buried underground, covered in banana leaves.
READ MORE: Colombia blows away competition as world's top cocaine producer
Four people were reportedly arrested during the bust, which is the result of a three-day operation by police charged with cracking down on the production of coca (the plant from which cocaine derives).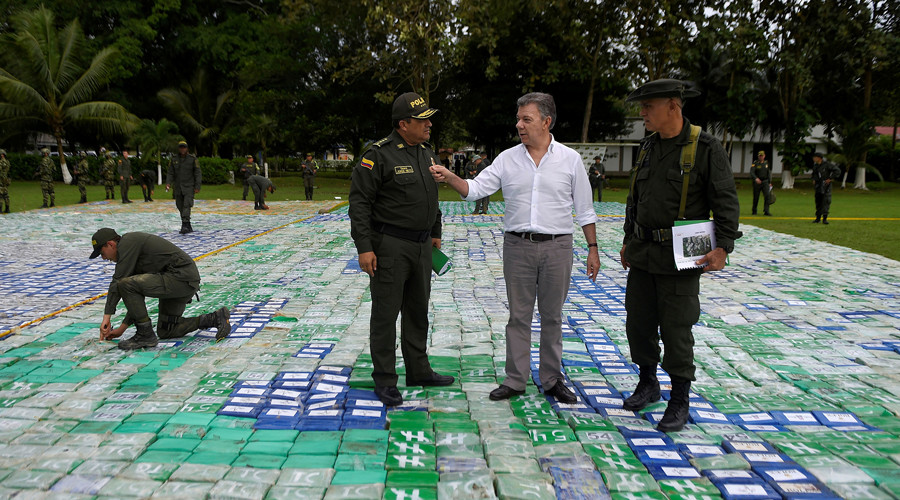 "Today, thanks to a police operation with overseas intelligence, the largest seizure in history was made," Colombian President Juan Manuel Santos said on Wednesday, as cited by Reuters. "Never before, since we began fighting against drugs more than 40 years ago, have we had a seizure of this size," he added, while surveying the haul in the Colombian town of Apartado.
The large haul comes as powerful drug gangs seek to fill the void left by guerrilla group FARC, which recently signed a peace deal with the government, ending a decades-long civil war.