Die hard: Wannabe Russian governors lie under moving APC (VIDEO)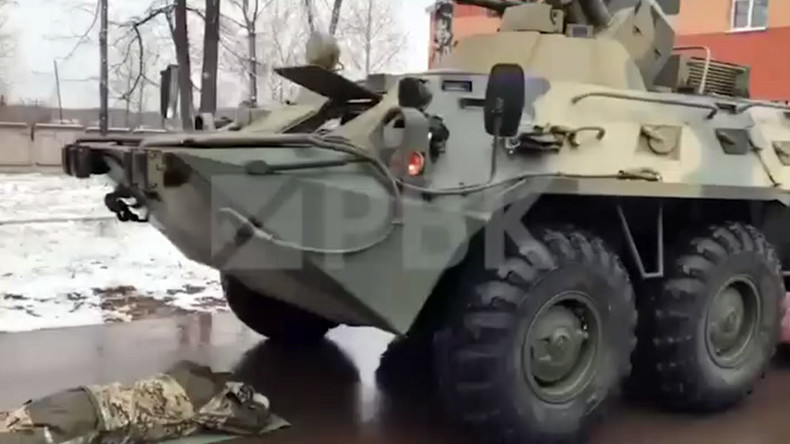 A video has emerged showing aspiring Russian governors lying under a moving armored personnel carrier as part of special training. The challenge also included jumping with parachutes from a tower, throwing grenades, shooting pistols and firing machine guns.
The video from the drills was published by news outlet rbc.ru. They were part of a large-scale training program designed for officials who aspire to hold senior positions.
The most daunting challenge was jumping with parachutes, said one person who took part in the training. He noted that the training parachute tower was apparently designed for "boys weighing 60-70 kg," and not for those who weigh "about 100 kg each."
During the previous drill in Sochi in early October, wannabe Russian governors had to dive into water from a 7-meter-high (23ft) cliff in Sochi. "The trainees descended the mountain river, overcoming various obstacles, with jumping off a cliff among them…. It was a test of people's behavior in stressful situations," one of the organizers of the training program told RIA Novosti.