Saudi Arabia 'holding' Lebanon PM Hariri, Beirut to seek foreign pressure on Riyadh – official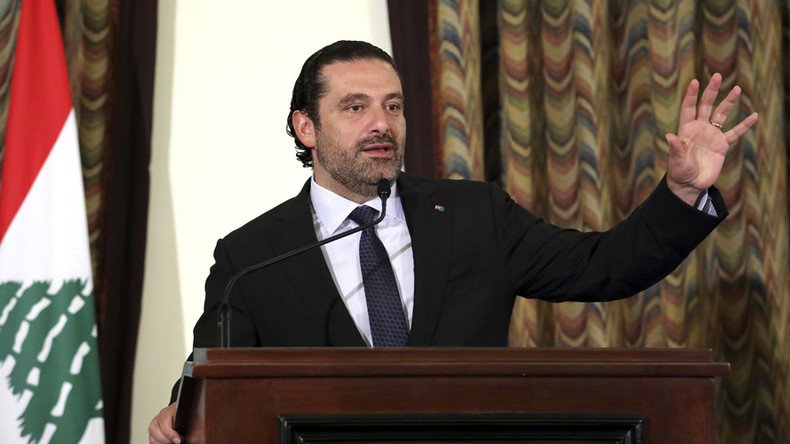 Lebanon believes Saudi Arabia is holding its prime minister, Saad Hariri, "with restricted freedom" in Riyadh. Beirut plans to work with foreign countries to secure the PM's return home, a senior Lebanese government official told Reuters.
"Lebanon is heading towards asking foreign and Arab states to put pressure on Saudi [Arabia] to release Prime Minister Saad al-Hariri," said the official, who spoke on condition of anonymity because the Lebanese government has not yet declared the initiative.
The official added that Hariri is still Lebanon's PM, saying that "keeping Hariri with restricted freedom in Riyadh is an attack on Lebanese sovereignty. Our dignity is his dignity. We will work with [foreign] states to return him to Beirut."
Hariri resigned as prime minister on Saturday, in a televised statement recorded in Saudi Arabia. His shocking departure from office has led to speculation that he was coerced into stepping down, having found himself caught up in a regional power struggle.
In his speech, he attacked Iran and Hezbollah for sowing conflict in Arab states, and said he feared assassination. Saudi Arabia has also accused the Iran-backed Hezbollah of "hijacking" Lebanon's political system.
Riyadh, along with aides to Hariri, have denied that he is under house arrest in Saudi Arabia. However, he has not released any statements himself denying his movements are being restricted.
The official's remarks come just three days after Saudi Gulf affairs minister Thamer al-Sabhan said the Lebanese government would be "dealt with as a government declaring war on Saudi Arabia," and blamed Hariri's administration for not having acted against Hezbollah over the past year.
"The Lebanese must all know these risks and work to fix matters before they reach the point of no return," Sabhan said in an interview with Al Arabiya. He declined to elaborate on any actions Saudi Arabia might take against Lebanon.
Hezbollah, for its part, declined to comment on Harri's resignation speech, with leader Sayyed Hassan Nasrallah calling it a "Saudi statement" earlier this week. He added that Hariri had been forced to resign by Riyadh.
You can share this story on social media: