Uber partners with NASA on flying taxi project (VIDEO)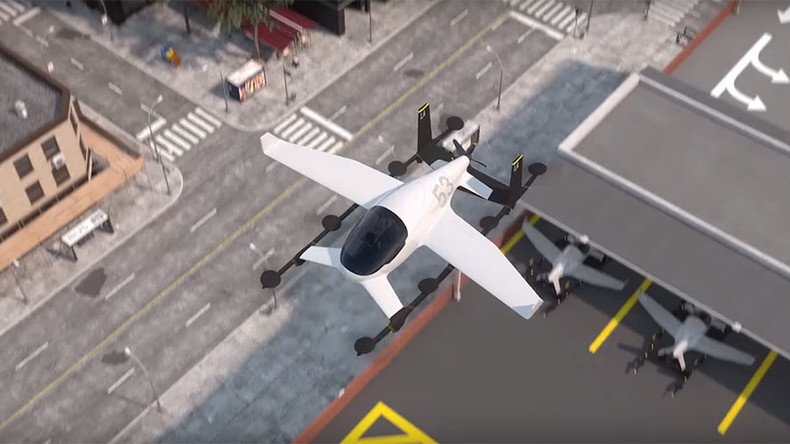 Uber has announced a partnership with NASA in their efforts to take the ride-sharing company to the skies.
Uber's futuristic ambitions were announced by the company's chief product officer at the Web Summit in Lisbon Wednesday, as it seeks to roll out flying cars in cities across the world with testing due to begin as early as 2020. Three cities, Dallas, LA and Dubai have been selected to trial its flying cars, with NASA drafted in to help figure out how the cars will interact with other aircraft such as planes, helicopters and drones.
The Space Act Agreement, signed with NASA, will seek to create a new air-traffic control system to manage the aircraft. The company first announced its Uber Elevate plan in a white paper last October, but it seems Uber is ready to take-off very soon, as this flashy video shows.
"We are very much embracing the regulatory bodies and starting very early in discussions about this and getting everyone aligned with the vision," Uber's chief product officer Jeff Holden said.
The company plans to create vehicles that will take-off and land vertically and fly at low-altitudes. Much like today's Uber app, prospective customers will simply order a flying car via their smartphone. The only difference being that they'll be whizzed into the air to their destination.
Troops on flying cars? Futuristic manned 'copter' tested by Russian arms producer (VIDEO)
Though there's still a lot of work to be done, don't be surprised to hear a taxi driver complaining about society's ills, only this time in the sky... At least there won't be a need to moan about the traffic.
You can share this story on social media: