Catalonia's declaration of independence annulled by Spanish court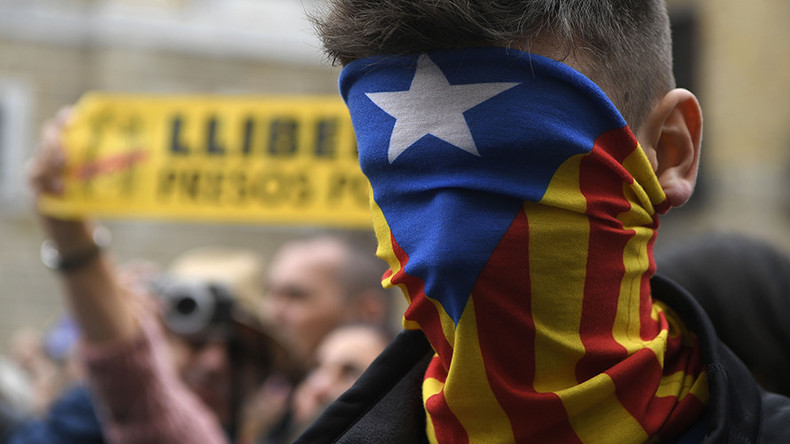 Spain's constitutional court has annulled the declaration of independence made by the Catalonian parliament on October 27.
Madrid previously canceled the region's unilateral declaration, triggering Article 155 of the constitution, also known as the 'nuclear option,' which stripped the Catalonian government of power.
Further to the annulment, the court decided to lift fines of €12,000 per day imposed on electoral syndicate members Josep Maria Jové and Rosa María Vidal, according to El Pais.
The court also noted that the head of the Catalonian parliament, Carme Forcadel, and cabinet members Anna Simó and José María Espejo continue to disobey the court's ruling.
READ MORE: Spain's constitutional court cancels Catalonia declaration of independence
Following the declaration, the Spanish government sacked Catalonian President Carles Puigdemont and dismissed the regional parliament and called snap local elections for December 21.
A European arrest warrant was issued for Puigdemont and four other politicians after they left the region for Belgium. Following this the five individuals handed themselves into Belgian authorities and have since been granted conditional release.
They are due to appear in court in Brussels on November 17 as part of the European extradition procedure which could take several weeks to complete, Reuters reports.