Gladiators of steel: Russian & British robots destroy each other in St. Pete arena (VIDEO)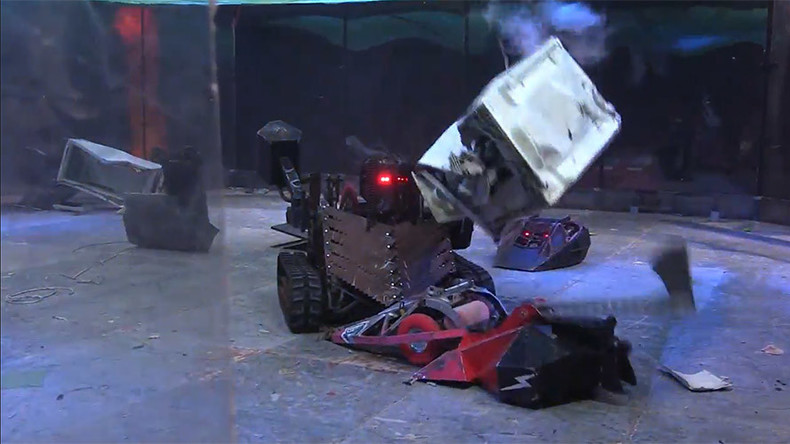 Armed with axes, hammers and other 'hellish' weapons, robots from Russia and England clashed in merciless battle until total destruction, as spectators breathlessly watched the clash of the iron warriors.
"Attention! The show contains scenes of total robot carnage," organizers of the event declared as the Russian city of St. Petersburg staged the international 'Bronebot-2017' battle of the robots this weekend.
The final competition between several Russian and English teams, where the iron gladiators fought "till the last screw," was captured by RT's Ruptly.
Amid the clang of metal, breathtaking speed and no mercy for the defeated, Russia's 'Energy' team from St. Petersburg claimed victory in the fierce battle.
The massive red-eyed robot armed with a hammer was not a participant, but a judge, named Major Damage, the Robocorp group which organized the event, said. "A robot-judge? Can it be just? Impartial for sure!" the group said.