Park 'n' ride: Motorist tries to drive into metro (PHOTO)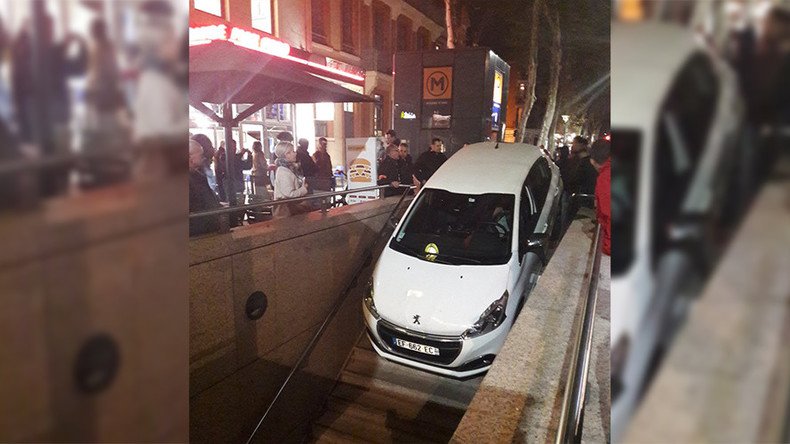 A motorist in the French city of Toulouse became the center of attention on Monday, when she drove her vehicle down the steps of a metro station, instead of an underground parking lot.
The incident happened on Boulevard de Strasbourg at a pedestrian opening for the Jeanne d'Arc metro station. According to the local Haute-Garonne fire department, the driver "confused the entrance to the subway station with a parking lot."
It appears the driver might have mixed up the transport hub with a nearby parking lot on Place Jeanne D'arc. The underground parking lot is situated about 220 meters from the scene of the accident and is similarly named.
Firefighters say they were able to extract the motorist and her car from the tricky situation. Local reports suggest nobody was injured in the bizarre incident. However, the stricken motorist's ego may have taken a bruising, with some passersby taking time out to capture the moment on camera.