Japan to hang 'Black Widow' who dated rich men & poisoned them with cyanide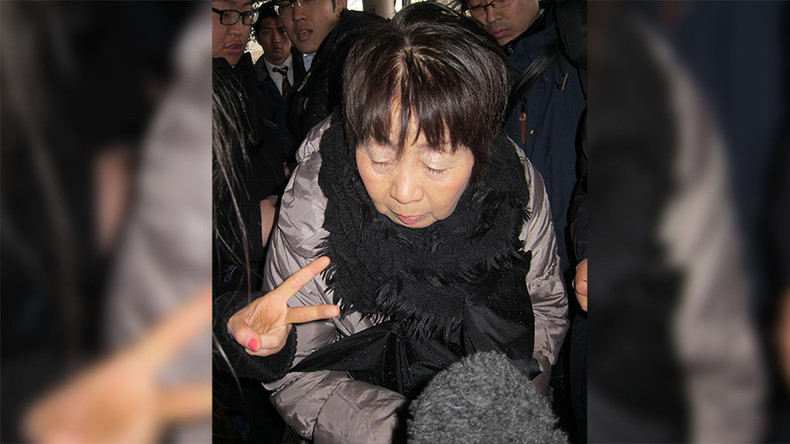 A Japanese court has sentenced a "Black Widow" who met wealthy partners via dating agencies and poisoned them with cyanide. She kept the poison in a plant pot, and revealed she had killed her husband for spending "millions of yen" on other women.
Chisako Kakehi, 70, was sentenced to death for the murder of three men, including her husband, and the attempted murder of another. The men were all in their 70s, Kyoto District Court said on Tuesday, as cited by the local media. "The accused made the victims drink a cyanide compound, with a murderous intention in all four cases," Judge Ayako Nakagawa told the court, NHK reported, as cited by AFP.
Kakehi, also known as "the Poison Lady," killed the men after they made her the beneficiary of life insurance policies, prosecutors said. She chose her future partners on dating agencies, the main criterion being their annual income – it had to be more than 10 million yen ($87,900).
The 70-year-old married or partnered at least 10 men and inherited about 1 billion yen. However, the one-time millionairess went bankrupt and was debt-ridden.
The serial killer kept some of her cyanide in a plant pot which she later threw out, according to prosecutors. She tricked her victims into drinking the poison, telling them that the drink was a health cocktail.
Kakehi was arrested in November 2014 and later charged with killing her fourth husband in December 2013. Later the prosecution indicted her for the deaths of the two other men.
The woman later admitted that she had indeed killed her husband back in 2013 "I killed him... because he gave other women tens of millions of yen but did not give me even a penny," she told the court, as reported by AFP citing Jiji Press. She said she was ready to be hanged. "Even if I were executed tomorrow, I would die smiling," the accused told judges.
Kakehi's defense lawyers claim that she can't be criminally liable, as she had developed dementia at the time of the murders. That argument, however, was rejected by the court.
You can share this story on social media: