Gunmen storm TV channel in Kabul with 'rocket launchers, grenades'
Published time: 7 Nov, 2017 06:47
Edited time: 16 Apr, 2018 12:11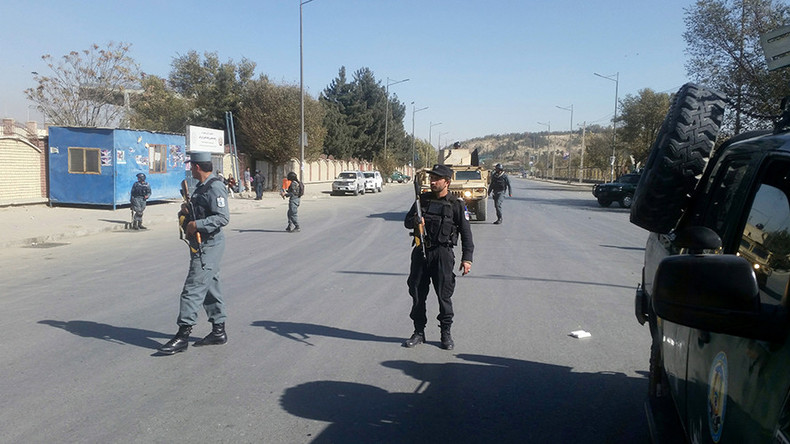 An Afghan TV station cut its broadcast when armed men stormed its offices in Kabul, following reports of an explosion and gunfire in the area.
The attack targeted Afghan television station Shamshad TV in central Kabul, according to multiple eye-witness reports. The television station stopped broadcasting shortly after the Tuesday attack. It is not clear how many were left dead or injured; ambulances and security forces have arrived in the area.
The Taliban have denied any involvement in the attack, according to TOLO News.
One of the attackers was killed by guards while another engaged in a stand-off with security forces using hand grenades, a security official told Reuters.
READ MORE: 14 dead as blast rocks foreign embassy district in Afghan capital, Kabul – reports
Islamic State claimed credit for the assault, but provided no evidence of its involvement, Reuters reported citing the group's affiliate Amaq.
An Interior Ministry official said security forces had to retreat as the attackers fired rockets. The troops are trying to clear the gunmen from the compound. Over 20 employees were reportedly evacuated from the TV station, but at least one female employee was killed while trying to escape.
Security forces have reportedly taken the TV station under control, according to local media. There is still no report on casualties. Abed Ehasas, Shamshad TV's director, is said to be among those injured. The television station resumed broadcasting later on Tuesday.