260+ detained in Moscow after extremist group calls for rallies, plans arson attacks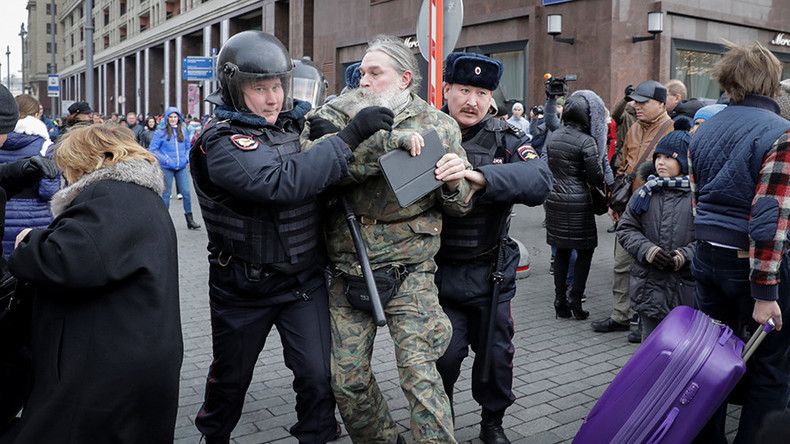 More than 260 people were detained in Moscow for breach of public order. A banned extremist group earlier called for anti-government rallies on November 5. The group's members were arrested on Friday for planning arson attacks.
"263 people were detained for violating public order in the center of Moscow. All of them were delivered to local police departments," police said in a statement. Some of the detainees were members of nationalist groups and were in possession of weapons, including knives, brass knuckles, and non-lethal guns, TASS and Interfax news agencies reported, citing police sources.
The arrests were made at the Manezhnaya Square outside the Kremlin. Earlier, the leader of Artpodgotovka movement, Vyacheslav Maltsev, called on his supporters to take to the streets and protest the government on November 5.
Read more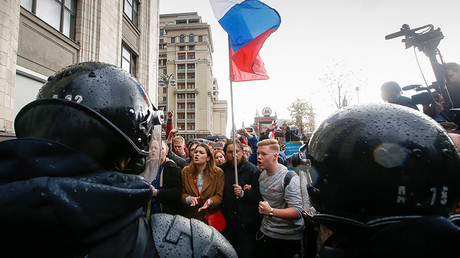 In late October, a Krasnoyarsk court labelled Artpodgotovka an extremist group and banned its activities in Russia. According to the Federal Security Service (FSB), Artpodgotovka was created with the "aim of staging a revolution in Russia." Maltsev is currently in hiding abroad, as he is facing extremism charges at home.
On Friday, the FSB announced that it had "curbed the illegal activities of a covert cell of the Artpodgotovka movement in the Moscow Region." The detained members of the cell "planned to commit high-profile extremist acts on November 4-5, 2017 in the form of arson attacks on administrative buildings… and attacks on police officers in order to provoke mass riots."
They could eventually be charged with planning a terrorist attack, the FSB statement says. Artpodgotovka cells were also shut down in the cities of Krasnoyarsk, Krasnodar, Kazan, Samara, and Saratov.