Dozens dead & 80,000 houses damaged as typhoon hits Vietnam ahead of intl APEC summit (PHOTOS)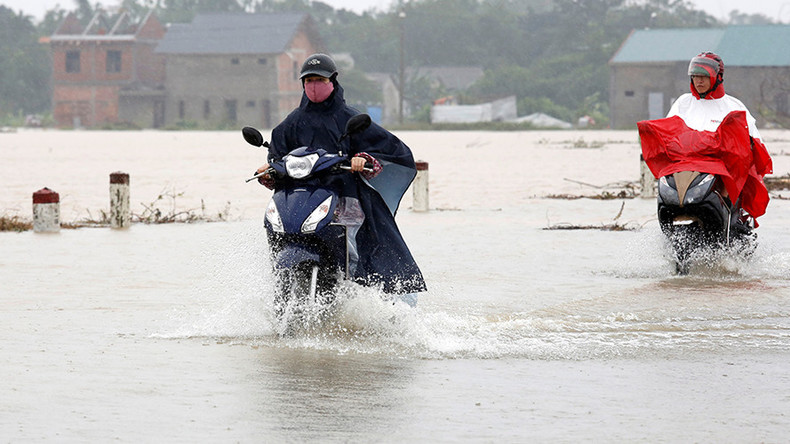 At least 60 people have been killed and tens of thousands evacuated after Typhoon Damrey struck Vietnam, officials say. The storm hit the country just days before world leaders are scheduled to meet for the Asia-Pacific Economic Cooperation (APEC) summit.
The typhoon made landfall on Saturday with winds of up to 90kph, the Steering Committee for Disaster Prevention said, as cited by Reuters. The storm knocked down electricity poles and uprooted trees.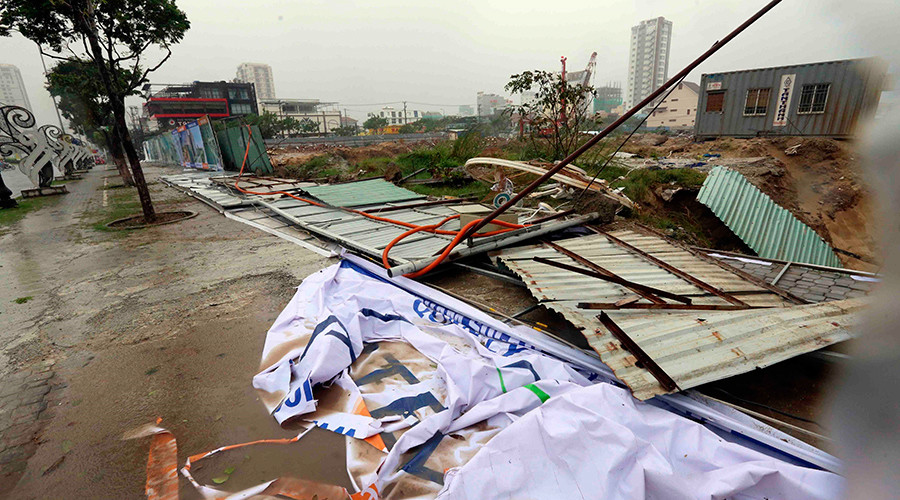 According to the committee, nearly 80,000 houses were damaged in the disaster. In addition, at least 626 houses collapsed entirely, it added. As a matter of precaution, 30,000 people were evacuated ahead of the storm.
Around 300 ships were wrecked across the country, AFP reported, citing the Vietnamese government. A 30km tailback was formed on Vietnam's main north-south highway in Thua Thien Hue province due to the natural disaster.
"The floodwaters are rising very fast," said Dinh Cong Hoa, deputy commander of the provincial military command in the city of Nha Trang. The typhoon hit the southeast Asian country days before the 2017 APEC summit, which is due to take place 100km from Thua Thien Hue province.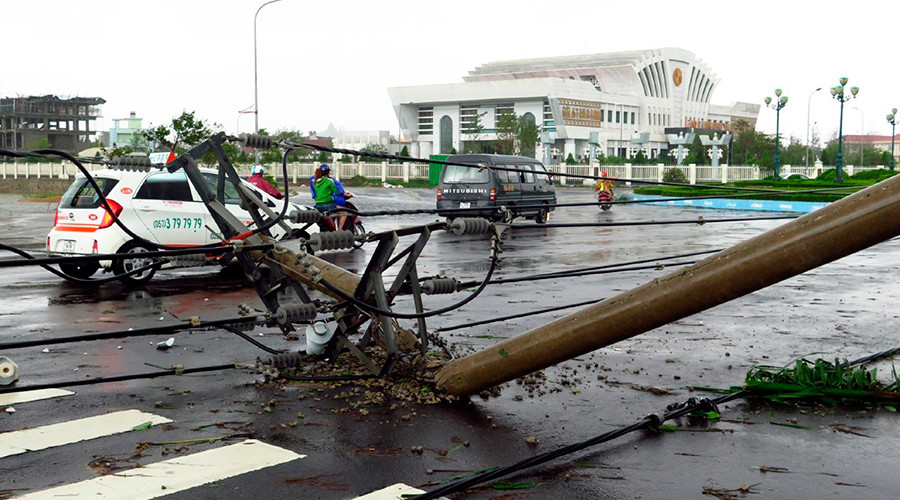 Russian President Vladimir Putin, US President Donald Trump, and Chinese leader Xi Jinping are scheduled to arrive for the gathering. The gateway with a sign reading "Welcome to Danang" collapsed due to the typhoon, Reuters reported, citing state media.
"Now city people are joining hands with authorities to clean up the mess to make the city look nicer for the APEC week," a local resident told AFP. Heavy rains are expected to continue across the country, including in Danang, until Tuesday.