Food in the nude: Naked diners welcome at Paris's first naturist restaurant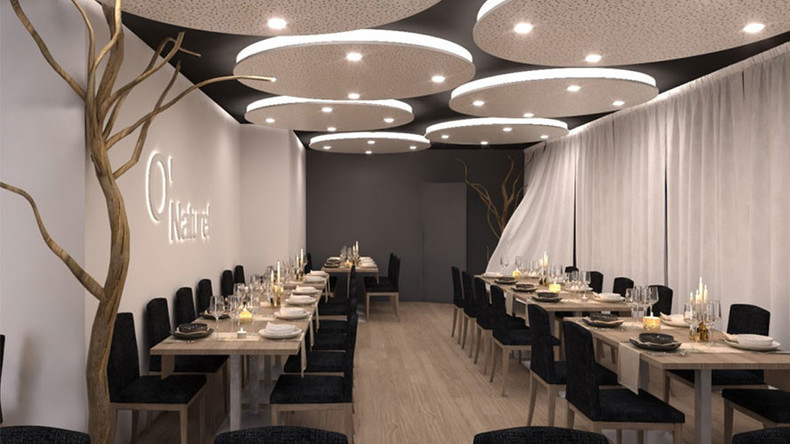 Before proceeding to your table at a new Paris restaurant, make sure to leave your coat in the wardrobe… as well as all other clothes. Known for their casual attitude towards nakedness, the French now have their first eatery to dine in the raw.
On Thursday night, O'Naturel restaurant welcomed its first guests from the Paris Naturist Association, lifting a blackout curtain on its door. "Tonight, we only had the members of the Paris Naturist Association. They've supported us from the beginning, and we reserved our first soirée for them," the restaurant owners, brothers Mike and Stephane Saada, told Le Parisien.
The restaurant, however, is now open to the public from Tuesdays to Saturdays, offering some sophisticated cuisine for around 40 euros.
Located in mainly residential 12th district, O'Naturel doesn't seem to bother local inhabitants. "When we learned what was going to be here, obviously it made us laugh. Especially since there is a nursery next door," Le Parisien cited a man named Mehdi, who lives in an apartment above the restaurant, as saying.
"But it does not bother me, absolutely. Neighbors, too. We do not see anything from the street ... and we know that behind, there is not a massage parlor," he said, adding he might drop by one day.
The restaurant has a blackout curtain covering the entire window and hiding what's going on inside, and a second curtain prevents peeping inside when someone opens the door.
Also in the same district, the Bois de Vincennes park has reserved an area for nudists as part of the authorities' "open-minded vision for the use of Parisian public spaces."
READ MORE: Naked in the city of love: Plans underway for nudist park in Paris
More than 2.6 million French have made nudism a regular habit, the Local reports, citing figures from France 4 Naturism association. While O'Naturel is France's first naked restaurant, diners in Tenerife, London and Tokyo have already been encouraging their customers to strip before making an order.
You can share this story on social media: