US journalist arrested in Zimbabwe for calling Mugabe a goblin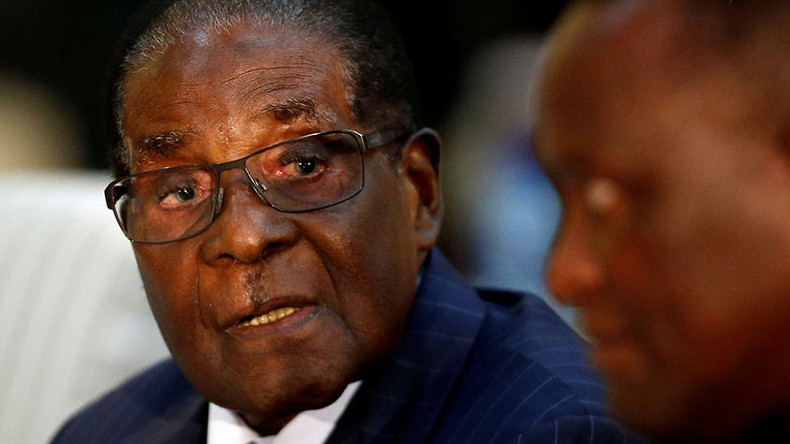 US journalist Martha O'Donovan, 25, has been arrested in Zimbabwe after tweeting that President Robert Mugabe is "selfish and sick man" and referring to him as a "goblin" with a cartoon depiction of him with a catheter.
The American reporter works for Magamba TV, the self-proclaimed leading producer of political satire in Zimbabwe.
O'Donovan was arrested in a dawn raid in Harare, in which her computers and electronic devices were all seized, Reuters reported. Her arrest was the first such case launched by state police since Zimbabwe launched its Ministry of Cyber Security in October.
"I deny the allegations being levelled against me as baseless and malicious. That is all I wish to say," O'Donovan said in a statement cited by Reuters. She has been charged with undermining the authority of or insulting the president, according to her lawyer, Obey Shava, of Zimbabwe Lawyers for Human Rights. Shava later said O'Donovan now faces additional charges of subverting the constitutionally elected government.
"The ZRP officers, who arrested O'Donovan, were armed with a search warrant, which was granted on Thursday 2 November 2017 by Harare Magistrate Elisha Singano, authorising the law enforcement agents to confiscate all her electronic devices as they reportedly investigated a case of undermining authority of or insulting the President as defined in Section 33 of the Criminal Law (Codification and Reform) Act," ZLHR said in a statement cited by Voice of America's Zimbabwe service.
The US embassy in Harare confirmed that an American citizen had been arrested but did not provide further information. If convicted, O'Donovan faces a maximum of 12 months in prison, according to her lawyer.