'Please Lord, stop': World is at war and heading into even greater conflict, Pope warns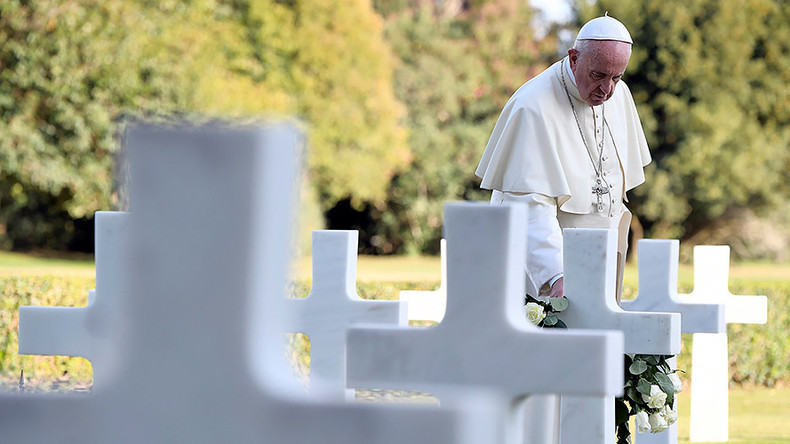 Pope Francis has said the world is moving forcefully towards ever bigger wars, speaking at a Mass amid his push to prevent nuclear conflict.
The speech was delivered Tuesday, on the Feast of All Souls Day, a Catholic Christian holiday to commemorate the dead. The Pope visited the Sicily-Rome American Cemetery in the town the town of Nettuno, south of Rome, and held a Mass for all the victims of war. Francis arrived at the cemetery well ahead of the Mass, spending time walking among the graves of the fallen soldiers.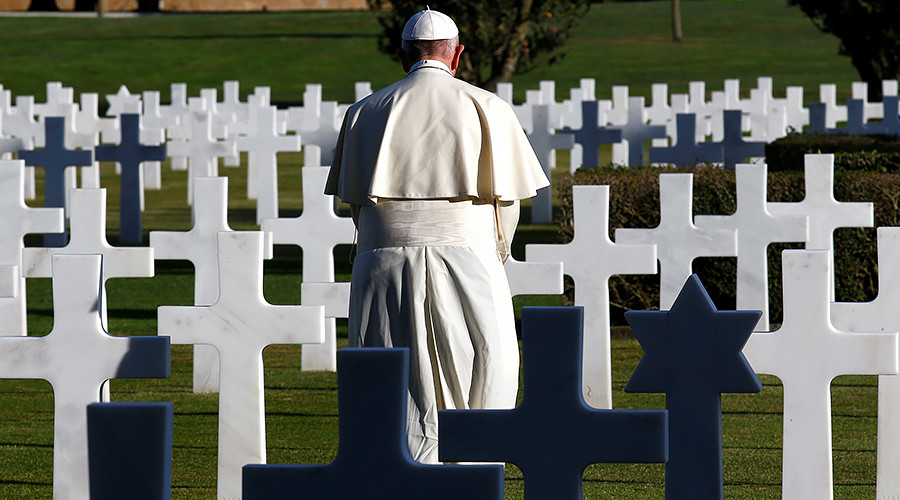 "Please Lord, stop. No more wars. No more of these useless massacres," the Pope said, adding that remembering the victims of the wars of the past was crucial "today that the world once more is at war and is preparing to go even more forcefully into war."
He reiterated his point made the day before during an address at St. Peter's Square in Vatican, that the "wars produce nothing other than cemeteries and death." Pope addressed today's warmongers, warning them against pushing for a larger conflict, since "everything is lost with war."
"There are men, who are doing everything to declare war and to enter into conflict. They end up destroying themselves and everything," Francis said. "But humanity has not learnt the lesson and seems not to want to learn the lesson."
Read more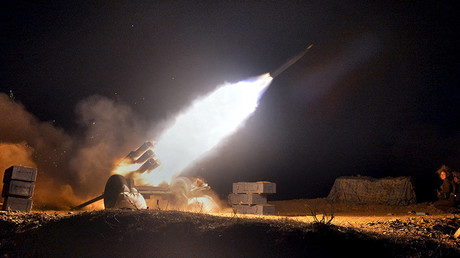 Flowing the Pope's address, he and Rome's chief rabbi, Riccardo Di Segni, each read a prayer. Many of the 7,860 American soldiers buried at the cemetery were Jewish. The soldiers died during the Allied landing and liberation of Sicily, southern Italy and Rome in 1943 and 1944.
Upon concluding his visit, the pontiff wrote in the visitor's book: "This is the fruit of war: hate, death, vendetta. Forgive us, Lord," Reuters reported.
While not mentioning it directly this time, the Pope has been on a crusade against the potential of nuclear war, as the US and North Korea escalate their aggressive rhetoric. On Monday, he said "humanity risks suicide" if it risks nuclear confrontation, and next week, he intends to discuss the threat with NATO and UN officials, as well as 11 Nobel Peace Prize laureates, in the Vatican.