'Experience had a deep impact on my work': Artist Aleksandra Lopatic on writing #1917LIVE tweets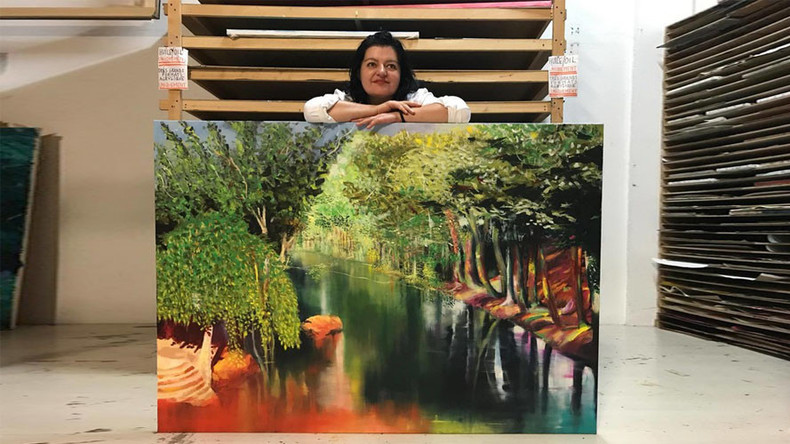 As RT's interactive history project dedicated to the October Revolution nears its culmination, the team unveils the authors behind some of the most popular Twitter accounts united under the hashtag #1917LIVE.
In real life, chemist and photographer Sergey Prokudin-Gorsky is female Paris-based artist Aleksandra Lopatic, who says she strongly identifies with her character.
"The deep sadness that his images project matches my own feelings as a Yugoslav, for I too lived through the disappearance of my country and was forced into exile in France, just as Sergey Mikhailovich," Aleksandra Lopatic told RT about her first encounter with Prokudon-Gorsky's work at a 2014 exhibition in Paris.
A pioneer of color photography, Prokudin-Gorsky, with the blessing and funding of Tsar Nicholas II, set out in 1908 to document life in the Russian Empire. Within the following 10 years, he took more than 10,000 photographs.
The year after the October Revolution, Prokudin-Gorsky left Russia, and by 1922 he settled in Paris where he lived until his death in 1944.
Aleksandra Lopatic was born in Sarajevo, a city that suffered the longest siege in modern warfare (over three years) during the Bosnian War and the breakup of Yugoslavia.
As Yugoslavia disappeared from the map, Aleksandra found herself in Paris.
"I am a Bosnian Serb from Sarajevo who, one morning, left her home never to come back. I lost all of my work that I couldn't bring with me to France, just like Sergey Mikhailovich." Lopatic told RT on the shattering experience of losing one's homeland.
For the past six months, Aleksandra has shared Prokudin-Gorsky's archive preserved in the Library of Congress via Twitter, as part of RT's interactive project dedicated to the 100-year anniversary of the October Revolution. And it proved to be a source of true inspiration for her.
READ MORE: #1917CROWD: Amazing color photos of Russian Empire's final years & the man who took them
"This experience had a deep impact on my work and on my perception of colors and nature. So much so, that I have started a new series of landscape paintings 'Dans la peau de Sergey Mikhailovich' (In the skin of Sergey Mikhailovich), inspired directly by Prokudin-Gorsky's photos and by this most schizophrenic experience of my life," Aleksandra said, referring to her experience writing for #1917LIVE.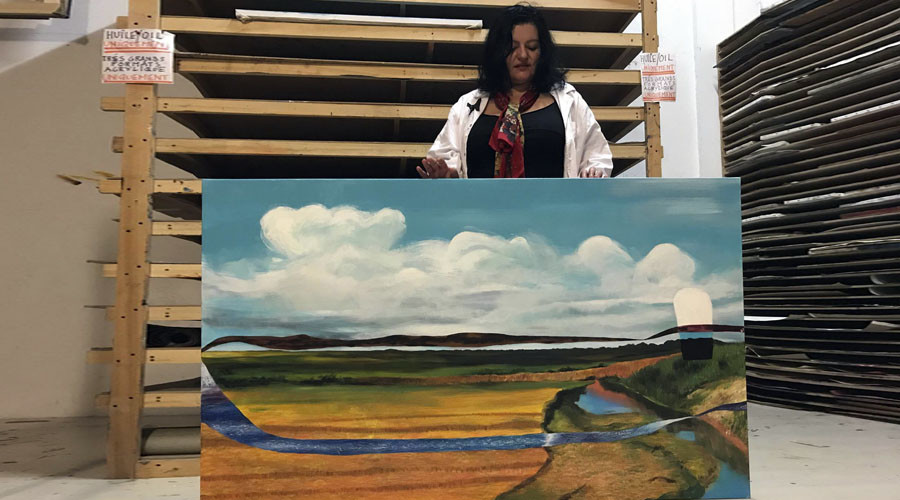 During World War I, Aleksandra's great grandfather, Nikola, was in Russia serving in the Serbian units of the Russian Imperial Army.
"I particularly loved the account of Peggie Simms, the Scottish nurse who volunteered for the Serbian Army during the Great War with other brave British ladies. I am expecting to recognize a familiar face every time she tweets a photo," she said, explaining how #1917LIVE has brought history to life for her own family.
READ MORE: British author Helen Rappaport joins #1917LIVE on Twitter, giving voice to Romanov sisters
"This experience gave me an important lesson: being submerged for six months in the interaction with the audience of another artist than me, I realized that, what unites us all on the planet is our humility before the beauty of our world," she told RT.
The project is set to culminate in November, when Russia will mark the 100-year anniversary of the 1917 Revolution, but it's not too late to join: just choose a historical character who lived in those days or engage with the ones already on Twitter using the hashtags #1917LIVE and #1917CROWD.