Turkish plane passenger with 'upset stomach' sparks bomb scare, emergency landing in Ukraine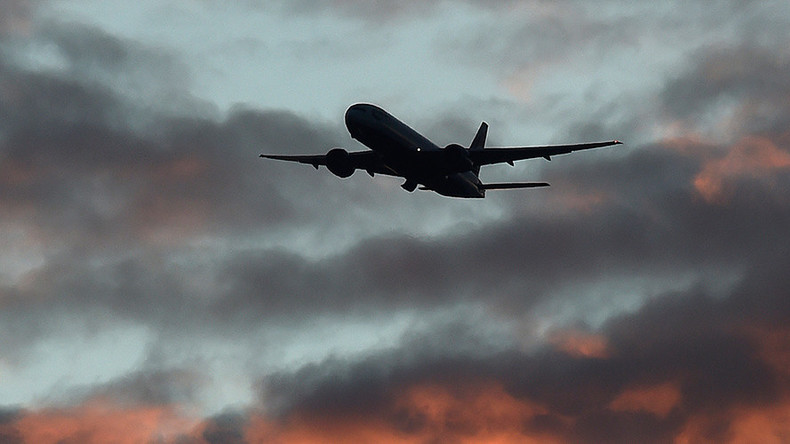 An Airbus A320 en route from Moscow's international Domodedovo airport to one of Turkey's cities has performed an emergency landing in Odessa, Ukraine. There have been reports of a possible explosive device on board.
A decision to land in the southern Ukrainian city of Odessa was prompted by a suspicious object on the plane, regional head of Ukrainian national police, Ruslan Forostyak, said on his Facebook page. The passenger plane belongs to a Turkish airline and was being operated by a Turkish crew.
"One of the passengers complained of feeling unwell and having an upset stomach in particular, and spent a while in the toilet," he wrote, adding that the crew found such actions "suspicious."
"They then thoroughly inspected the toilet and discovered a suspicious bag there," the Ukrainian police official added.
A decision to land at the nearest airport was made, with explosives experts in Odessa then inspecting the bag. They later said the piece of luggage contained the personal belongings of a passenger, with no dangerous substances found.
The passenger, reportedly a Lithuanian national, has been questioned by the Ukrainian security service.
In a video obtained by Russian media, a passenger is seen on a plane, talking about the alleged course of events. The man complains his hands have been tied so his "fingers went cold" and he couldn't move them. The passenger, who claims to be a university professor, says he has been tied up for "spending more than 20 minutes in the toilet," and that he took his bag with him because he had "a spare pair of underwear" in it.
An Airbus A320 belonging to Turkish low-cost airline Pegasus departed from Domodedovo around 5pm Tuesday, en route to Istanbul. Flight PC387 was then diverted to Odessa, according to the Flightradar24 air traffic service.