Russia showcases Su-30SM fighter jet in breathtaking action (VIDEO)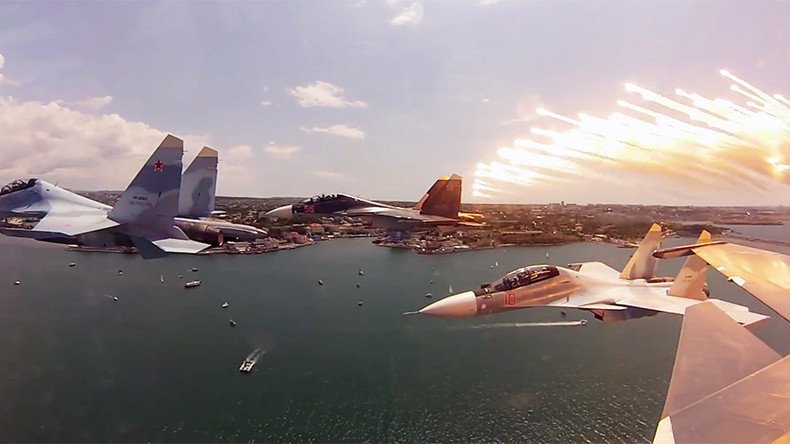 The Russian Defense Ministry has published a video showcasing the capabilities of the Sukhoi Su-30SM, an advanced multipurpose fighter jet. The Sukhoi aircraft are shown in detail performing aerobatics maneuvers and deploying weapons.
The highly-maneuverable generation 4+ warplane is the modern variant of the design equipped with thrust-vectoring engines. It was based on the Su-30MKI, the version made by Russia for the Indian Air Force. The SM version made its maiden flight in 2012.
You can share this story on social media: