Israel puts bill to 'ensure Jewish majority' in Jerusalem on hold to 'coordinate with US'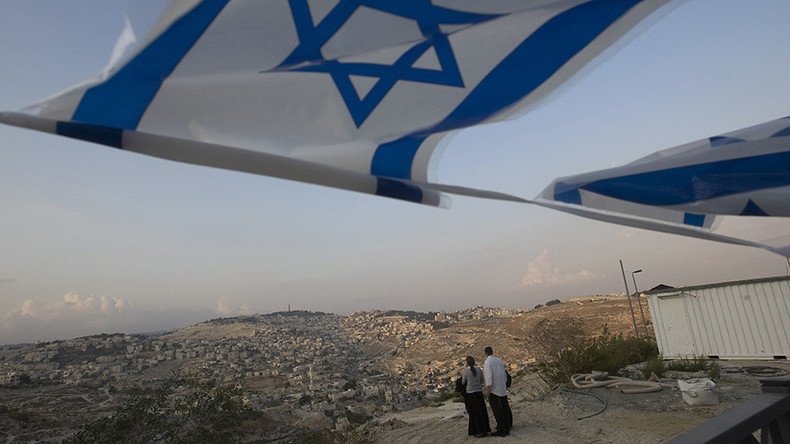 An Israeli bill that would make several Jewish settlements part of the city of Jerusalem, solidifying a Jewish majority, has been put on pause by the government due to pressure from the US, local media report.
The controversial bill has been in discussion since last year. It would establish a 'Greater Jerusalem' by designating several nearby Jewish settlements as part of a territory administrated by the Jerusalem municipality. It stops short of formally annexing the settlements to Israel the way East Jerusalem itself was annexed in 1980, over a decade after Israel captured it during the 1967 war. The settlements themselves are located in the West Bank, a territory occupied, but not annexed, by Israel.
Speaking at a cabinet meeting on Sunday, Israeli Prime Minister Benjamin Netanyahu said the US has sent an inquiry into the details of the bill, Haaretz reports.
"We are in touch with the Americans," Netanyahu said. "The Americans turned to us and inquired what the bill was about. As we have been coordinating with them until now, it is worth talking and coordinating with them. We are working to promote and develop the settlement enterprise."
A senior figure in the ruling coalition told the newspaper that a legislation committee vote on the bill, which was scheduled for Sunday, would be postponed.
"The current version of the... bill invites international pressure and involves difficult legal issues," said the source, who requested anonymity. "Netanyahu cannot allow himself to advance this version at this time."
READ MORE: Trump: I'll give Israeli-Palestinian peace 'a shot' before moving US embassy to Jerusalem
Israel's occupation of East Jerusalem and other Palestinian territories is not recognized internationally. It sees Jerusalem as its indivisible capital, contrary to a possible two-state solution of the Israeli-Palestinian dispute, which would make East Jerusalem the capital of a Palestinian state.
The bill, sponsored by Netanyahu's right-wing Likud Party, is meant to "ensure a Jewish majority in a united Jerusalem," which is a "historic mission" for Israel, according to Intelligence Minister Israel Katz, one the sponsors of the legislation. If the bill is passed into law, around 150,000 settlers would be able to vote in Jerusalem city elections.
Opponents of the bill say it amounts to annexation, would further imperil any future peace negotiations between Israel and the Palestinian Authority, and subject Israel to international condemnation.
You can share this story on social media: