Budapest vetoes Ukraine-NATO summit, says Kiev's new law a 'stab in the back'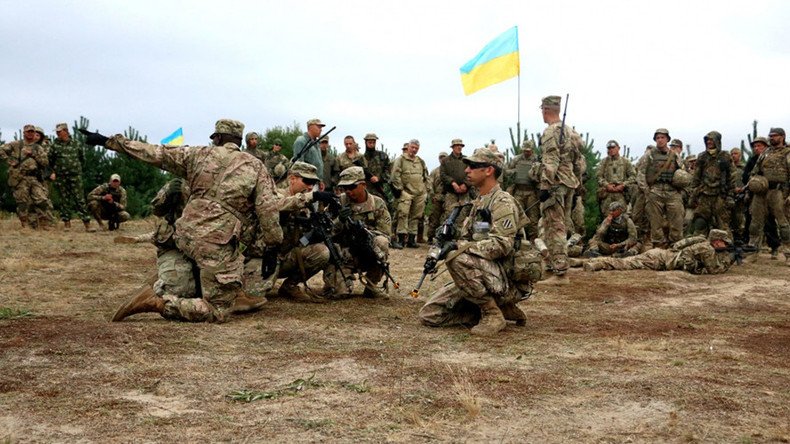 Budapest has vetoed the upcoming NATO-Ukraine summit, the Hungarian foreign minister said, adding it is impossible to support the country's bid to join the alliance after Kiev adopted a controversial education law "brutally mutilating" minority rights.
"Hungary cannot support Ukraine's integration aspirations, so it vetoed the NATO-Ukraine summit in December," Foreign Minister Peter Szijjarto said on Friday.
Szijjarto said there is no way to bypass Hungary's veto, as a unanimous vote of all members is needed to call a meeting of NATO-Ukraine Commission (NUC). The commission is the decision-making body responsible for developing the NATO-Ukraine relationship.
Ukraine enjoyed a non-aligned status up until 2014, meaning the country abstained from joining military blocs and nurtured ties with both Russia and the West. Things changed dramatically after the Euromaidan coup, with the new government taking a decidedly pro-Western course.
Earlier in July, Kiev officially proclaimed that NATO membership is a key foreign policy goal. Draft legislation supported by the parliament asserted that the move would help Ukraine "strengthen national security, sovereignty and territorial integrity" and "stop Russian aggression."
In the Friday statement, Szijjarto also said Budapest had been the most vocal supporter of Kiev's NATO accession bid, but considered the adoption of a new Ukrainian education law that outlaws education in minority languages as a "stab in the back." The law is a serious step backwards in safeguarding "minority rights," the minister said, adding that "we cannot leave it without speaking up."
Earlier in September, the minister also announced that Budapest "will block all steps within the European Union that would represent a step forward in Ukraine's European integration process."
READ MORE: No place for Ukraine in EU, Hungary says after Kiev outlaws education in minority languages
The law that all classes in secondary schools will be taught in Ukrainian is expected to gradually enter into force between September 2018 and September 2020. It was approved by parliament in early September and signed into law by President Petro Poroshenko.
It is expected to affect hundreds of thousands of children studying in over 700 public schools which offer instruction in minority languages. The majority of these children are ethnic Russians, but other minorities include Romanians, Hungarians, Moldovans, and Poles. The law provides minor concessions for "EU languages," English, and some minorities that have no national states of their own.
You can share this story on social media: