'Never underestimate the power of the dark side': Orban goes Star Wars on EU 'migrant invasion'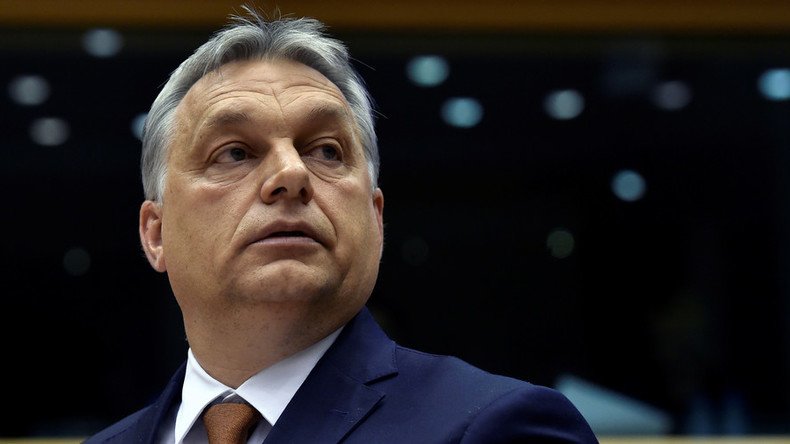 Hungary's Prime Minister Viktor Orban has apparently called on Hungarians to beware of the power of the Sith in his latest speech on migration crisis in Europe. He also declared Eastern and Central Europe the last 'migrant-free zone.'
"We should never underestimate the power of the dark side," the prime minister said, referencing Star Wars as he referred to the plots of those behind the "migrant invasion," adding that they "have no solid structure but extensive networks."
The EU and some of its key member states have been "taken hostage" by a "speculative financial Empire" through an orchestrated "invasion of new immigrants," Orban said in Budapest on Monday, adding that this mysterious "financial power" was behind the "latest great migration of peoples" that flooded Europe with "millions of migrants."
"This plan was developed to make Europe a mixed [multicultural] continent," the prime minister said at an event commemorating the anniversary of the 1956 anti-Soviet uprising in Hungary, adding that "only we managed to stand up against it," apparently referring to the governments of Hungary, Poland, the Czech Republic and Slovakia, which have taken a staunch anti-migrant stance and refused to accept refugee quotas imposed by Brussels.
Orban then declared Central and Eastern Europe the continent's last "migrant-free zone." The Hungarian leader expressed the hope that, by acting together, Hungary, Poland, the Czech Republic and Slovakia could potentially stop mass immigration.
He went on to say that the ultimate goal of the massive inflow of migrants into Europe consisted of depriving it of its Christian and national identity. The prime minister then stressed that Europe should remain "safe, fair, civic, Christian and free" and should regain the splendor he said it had before embracing multiculturalism.
Orban's remarks concerning the "financial power" behind the mass immigration apparently referred to the Hungarian-born US billionaire George Soros. The Hungarian prime minister has already accused Soros of seeking to create a "new, mixed, Muslimized Europe" in July. He also repeatedly blamed the tycoon of fueling the refugee crisis in Europe, adding that "Brussels has come under George Soros's influence."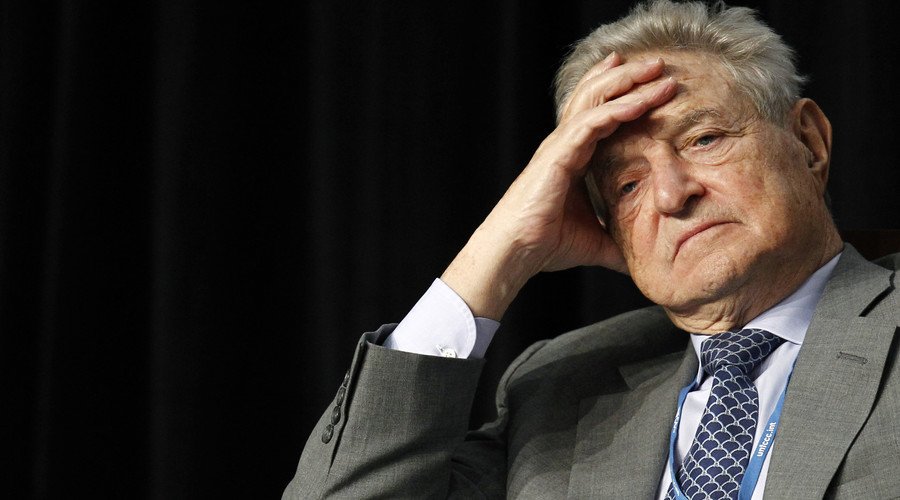 Orban's words were echoed by Hungarian MP Andras Aradszki, who claimed that "Soros and his comrades want to destroy the independence and values of nation states" by bringing migrants into Europe. He slammed the billionaire by calling him "Satan" earlier this month.
Orban's latest remarks also come as Central and Eastern European countries witness a shift to the right. In Austria, two anti-migrant parties took the first two places in the parliamentary election, and are now expected to form the ruling coalition.
Just a week later, parliamentary elections in the Czech Republic ended up in a victory of an anti-establishment movement headed by a local billionaire dubbed "the Czech Donald Trump," who is particularly known for his severe criticism of the EU's immigration policies.
Hungary itself is engaged in a bitter row with the EU over the refugee relocation quotas, together with Poland and Slovakia. The issue dates back to the EU decision made in 2015 to rehouse some 160,000 refugees from Greece and Italy over a period of two years, only around 27,700 of whom have been settled so far.
Budapest also faces pressure over the fence that covers one-quarter of the length of its borders and was designed to stop the inflow of migrants and asylum seekers at the peak of the refugee crisis. Despite repeated criticism from many European countries, Hungary refuses to remove it and claims that it has helped to cut the inflow of migrants by 99.7 percent since 2015.
You can share this story on social media: