Conjoined twins relying on suspension of Gaza blockade to survive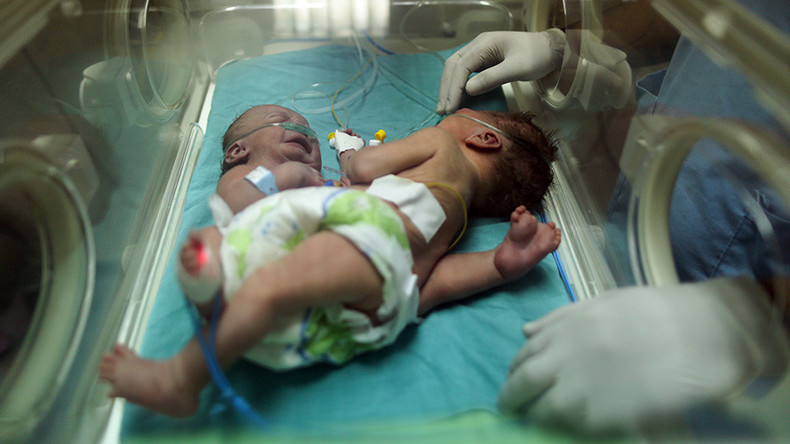 Doctors have warned that extremely rare conjoined twins born in the Gaza Strip must leave the blockaded enclave for medical treatment or face certain death.
The twin baby girls, who were born on Sunday, share a leg but have separate hearts and lungs. Palestinian news site Al Quds reports that the twins were delivered by caesarean section in Gaza's Al Shifa Hospital.
Allam Abu Hamda, the head of the neonatal unit at the hospital, told AFP the twins' condition "cannot be dealt with in the Gaza Strip, so we hope they will be transferred abroad for a separation."
Read more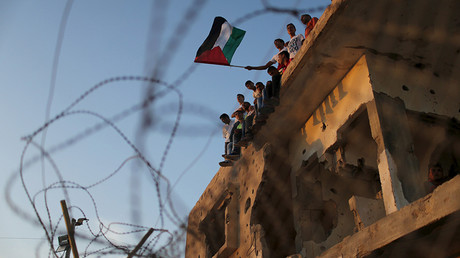 Israel maintains a decade-long blockade of the Gaza Strip, which has left people unable to leave – even if they have medical emergencies.
Family members have appealed that the girls be allowed to leave Gaza to undergo treatment. "We hope they can leave to do what is necessary for their rare conditions," an uncle said.
Conjoined twins have been born twice in Gaza in recent years. The most recent example came last year when twin girls were also born in Al Shifa hospital. The twins had separate heads but shared many internal organs. They later died in hospital.
In 2010 another set of twins was transferred to Saudi Arabia for surgery but doctors decided that their condition was too delicate. Those twins also subsequently died.
Conjoined twins occur around once in every 200,000 live births. The survival rate is usually between five and 25 percent.