French parents name baby 'Jihad,' may face charges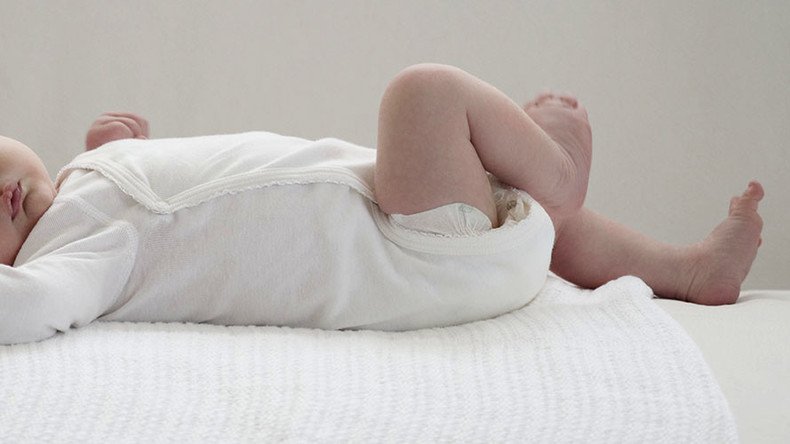 Parents in the town of Leguevin, near Toulouse, France, have named their baby son… Jihad, local media report. The baby's parents may face charges for the controversial choice of name.
Baby Jihad Guetarni was born in August in the town of Leguevin, 16km from Toulouse, according to Le Mag municipal magazine.
Given the unusual choice of name, the town hall reported the case to the public prosecutor, local Actu Toulouse website reported on Friday. If the Toulouse prosecutor decides that the name is against the law, he may "refer the case to the family court," Toulouse lawyer Jonathan Bomstain said.
Article 57 of the French Civil Code says that parents must choose a baby's first name in "the best interests of the child." If the judge considers the name unsuitable for the child, he may propose another name, the article adds.
In Arabic, the word 'Jihad' means 'effort,' 'struggle,' or 'self-denial,' rather than 'holy war.'
Since France went on alert following a series of terrorist attacks in recent years, the authorities may have a point. In 2013, before the major recent attacks, a French mother who sent her three-year-old son, Jihad, to school wearing a sweater reading "I am a bomb" was given a suspended sentence. The name of the boy did not alert the authorities at that time.
Parents in France have been free to choose a child's name since 1993, but the authorities have the right to intervene if they believe the name could be detrimental to the child.
The authorities have blocked the choice of name in several cases. Names such as 'Nutella' and 'Fraise' (strawberry) have fallen foul of the name police in France.
You can share this story on social media: