French authorities step in to stop parents from giving their baby terrorist's name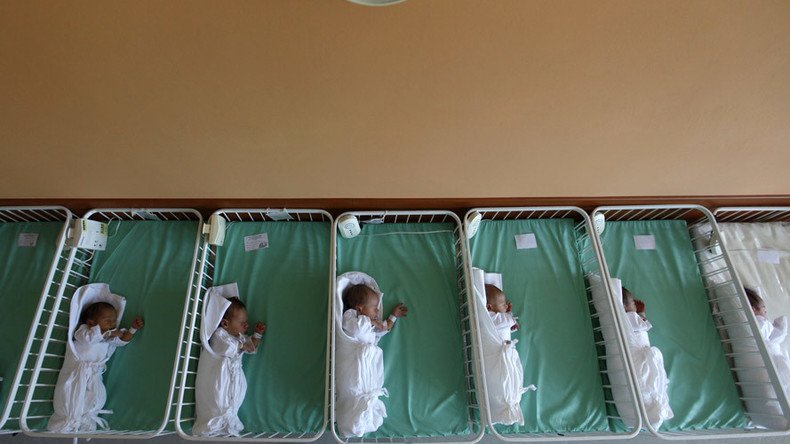 French authorities are trying to prevent a couple in Nice from giving their baby the same name as a terrorist who killed seven people, including three children, back in 2012. Officials believe the name would subject the child to prejudice.
In early November, the baby was named Mohamed Nizar Merah, almost the same as that of Al-Qaeda jihadist Mohammed Merah, who killed seven people, including three Jewish children, in the cities of Montauban and Toulouse in the Midi-Pyrénées region of France back in 2012, French media reported. The 23-year-old was killed during a 30-hour siege of his family's apartment in Toulouse.
Nice Prosecutor Jean-Michel Pretre said that the authorities will launch investigation into the case.
"Everyone knows that Mohamed Merah is the name of the person who in 2012 was behind the terrorist acts in Toulouse and Montauban," he said, as cited by AFP.
The authorities "consider that this would pose difficulties for the child and bring prejudices against him," Pretre said.
The city of Nice has also reacted negatively to the choice of the terrorist's name for the baby boy.
"The choice of the family to name their boy may be contrary to his interests, given the reference to the perpetrator of the terrorist attacks in Toulouse and Montauban in 2012," Nice municipality said in a statement, as cited by Nice Matin newspaper.
The president of the Regional Council of Provence-Alpes-Côte d'Azur, Christian Estrosi, pointed out that the area has recently been hit by a terrorist attack and its people are still "bruised," referring to the tragedy in which at least 86 people were killed in Nice on July 14 when a truck driven by an Islamic State (ISIS/ISIL) sympathizer plowed through crowds during Bastille Day celebrations.
"It is unacceptable to see such actions. This is why we alerted the prosecutor – so that he would take adequate measures to change this birth certificate," Estrosi said.
It is not yet clear if the parents intentionally named their child after the terrorist or not, French media report.
Parents in France have been free to choose names for their babies since 1993, but the authorities have the right to interfere if they believe the name could be detrimental to the child.
French authorities have blocked the name of babies in several cases. In 2009, parents in the town of Valenciennes in northern France were refused permission to name their child Nutella, and a judge in the northern French town of Raismes told a couple that they couldn't name their daughter Fraise (strawberry) that same year.
You can share this story on social media: