Polish historian who claimed Nazi invasion 'didn't look bad for Jews' gets govt. medal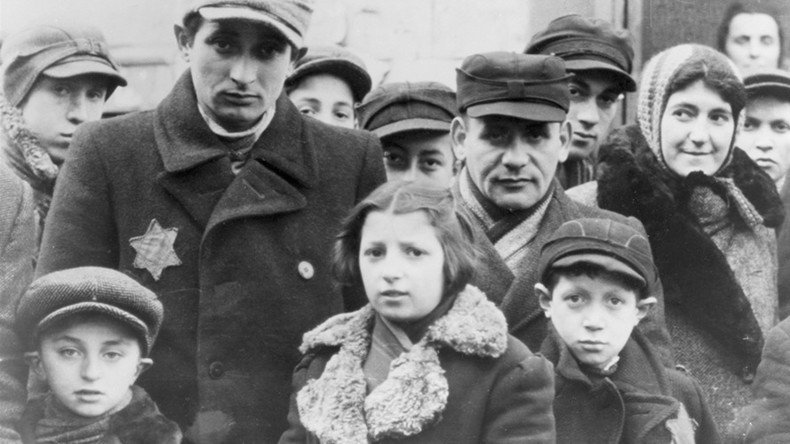 A Polish historian, who claimed in a notorious article the situation with Jews "did not look very bad" after the 1939 Nazi invasion of Poland, has been awarded an education ministry medal, for what it said was his "special contribution" to education.
The story surfaced after Anna Zalewska, Poland's National Education Minister, awarded Tomasz Panfil, a history professor at the Catholic University of Lublin, with a ministerial medal for his "special contribution to education,"according to the Warsaw-based Institute of National Remembrance (IPN).
An IPN branch in Lublin, where Panfil also works as a researcher, advertised the award on Facebook by tagging the photos with a "feeling proud" sign. But the seemingly routine event has a controversial background.
Back in October, Panfil wrote an article for Gazeta Polska newspaper in which he claimed "the situation with the Jews did not look very bad after Germany's aggression against Poland," as cited by Oko media outlet.
While the Nazis ordered Polish Jews to wear badges with the Star of David and established Jew-only zones, they also "allowed [them] to form Judenraete [Jewish councils], i.e. self-administration bodies," the historian said.
Panfil's piece then stopped short of open Holocaust denial by saying that "NSDAP policy… introduced the legal discrimination of the Jewish population, intensified repression and pogroms, but at the same time Hitler and his partners preferred emigration as a means of 'cleansing' Germany."
The story, while underreported in the Western media, caused outrage in Poland, where bitter memories of the 1939-1944 Nazi occupation are still alive.
In fact, the persecution of Jews began almost immediately after Nazi troops invaded Poland in September 1939. Starting from the first days of the occupation, Jews were forced into ghettoes and subjected to terror and exploitation.
At least 200,000 Jews were killed in so-called "shooting operations" in central and southern German-occupied Poland, and at least 20,000 were murdered in western Poland, according to the US National Holocaust Memorial Museum.
The 'Final Solution of the Jewish Question' in Poland notoriously included extermination through labor, mass executions and genocide. Most Nazi death camps – among them Auschwitz, Treblinka, Majdanek, and Sobibor – were based on German-occupied Polish soil.
More than one million Jews perished in Auschwitz alone, which is one-sixth of the total number of Holocaust victims.
Panfil first became embroiled in controversy in 2014 when he, among other historians, was asked to provide expertise regarding a website promoting fascism and hate. The researcher alleged at the time that the swastika was an "ambiguous symbol" and the NSDAP was "a leftist party," according to Wirtualna Polska.
However, some local historians say they never heard of Panfil being regarded as an expert on the Holocaust. Mariusz Mazur, a history professor at Maria Curie-Sklodowska University in Lublin, told Tok FM that he had never seen Panfil speak at any scientific conference on modern history.
READ MORE: 'Poles killed more Jews than they did Germans': US historian ready to face Polish court over article
According to Mazur, Panfil dealt with heraldry and numismatics, but never dealt with the history of the 20th century.
The IPN itself has already disavowed the controversial remarks. "In connection with the article by Dr. Panfil, the Institute of National Remembrance declares that the wording presented there is in no way compatible with the position of the institute," the IPN said in a statement emailed to Lubelski Kurier newspaper.
You can share this story on social media: