Java's 11yr mudflow fired by underground lava ducts - study (PHOTOS, VIDEO)
Published time: 22 Oct, 2017 15:38
Edited time: 23 Oct, 2017 06:47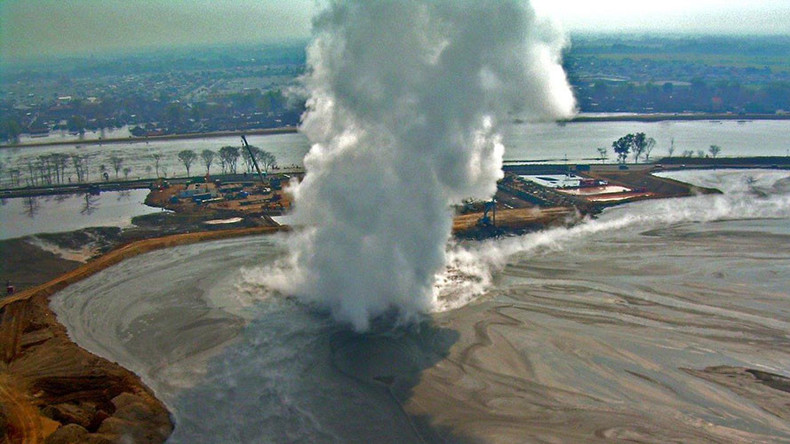 A new study mapping the underground networks that connect volcanoes has revealed the cause of the vents which relentlessly spew mud that engulfs villages on the Indonesian island of Java.
The mud first started erupting from multiple sites on the island in 2006, and at its peak was gushing a volume equivalent to 72 Olympic-sized swimming pools on a daily basis.
READ MORE: Indonesia police publicly steamroller 100k bottles of booze ahead of Ramadan (PHOTOS)
'Lusi', as the eruption is known, is now 11 years old and its output has slowed to less than half of its peak. Waves of mud have now consumed a number of small villages, covering homes under 40 meters (130ft) of volcanic material and forcing around 60,000 people from their homes, according to a report published in Marine and Petroleum Geology.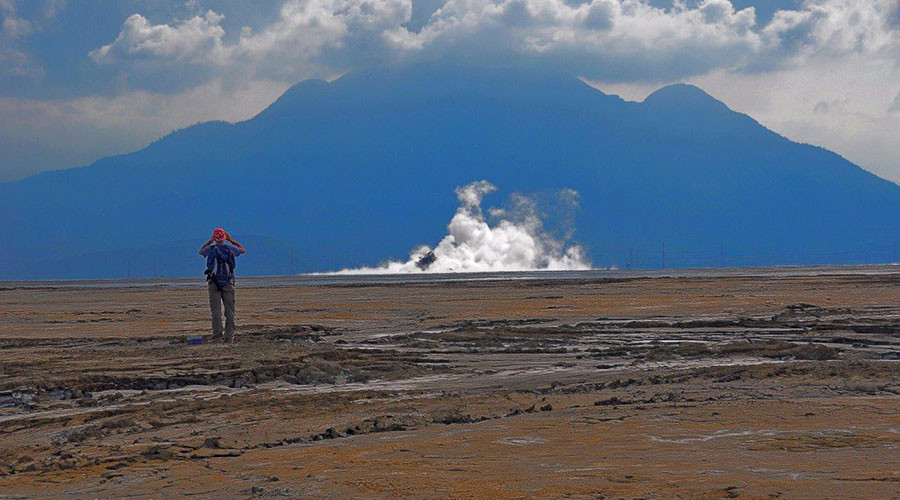 Scientists studying the source of the flow now believe Lusi and the island's Arjuno-Welirang strato-volcano, a twin volcano, are linked by an underground complex of lava ducts.
"We clearly show the evidence that the two systems are connected at depth," said Adriano Mazzini, a geoscientist at the Center for Earth Evolution and Dynamics (CEED) at the University of Oslo and lead author of the new study in the Journal of Geophysical Research.
"What our new study shows is that the whole system was already existing there – everything was charged and ready to be triggered," he added.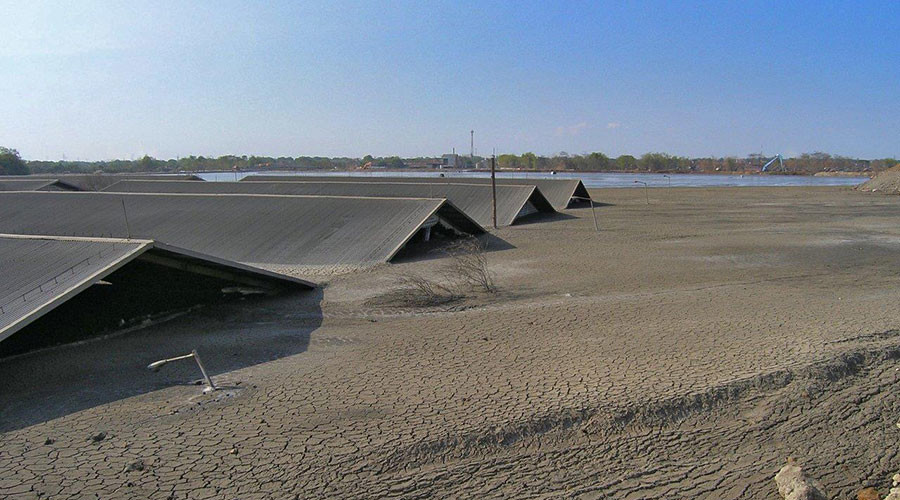 After exploring evidence that the type of gas the vents expel is typically found in magma, the researchers placed a network of 31 seismometers around Lusi and the neighboring volcanic complex.
READ MORE: US 'actively supported' Indonesia mass killings in 1960s, documents reveal
Using the seismic data, researchers created three-dimensional images of the areas underneath the volcanoes and found a tunnel leading from Arjuno-Welirang's magma chamber into Lusi's sedimentary chamber, a connection they believe is responsible for triggering its massive mud-spewing.
How the mudflow actually began has been the source of much debate in recent times. While most scientists believe the pressure was generated by seismic activity, the nature of the activity has been questioned.
In 2007, a study in GSA Today claimed it was caused when the drilling for an exploratory gas well punctured high-pressure rock almost 1,000ft below the surface.
Meanwhile, the Marine and Petroleum Geology study, which was also co-authored by Mazzini, suggested that it was triggered by a 6.3 magnitude earthquake that had occurred six days prior in the Javanese city of Yogkarta.