9.7mn-yo ape teeth puzzle scientists, challenge timeline of human species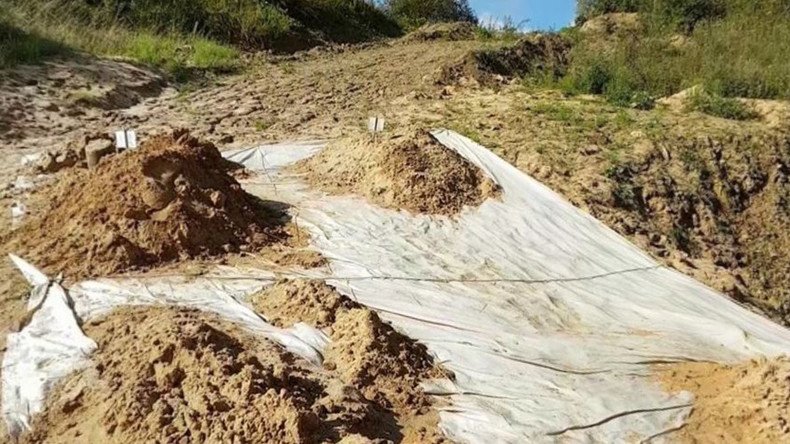 Ancient ape teeth dating back more than 9 million years and discovered in Germany last year are raising questions about the timeline of human evolution.
The two teeth, discovered in sediment of the Proto-Rhine River, are of an ape species whose remains have never before been observed in Europe.
Understood to belong to one ape, the two teeth are similar in structure to 3 million year old fragments belonging to an ape skeleton previously uncovered in Africa.
READ MORE: 4,500yo 'fashionable' male skeleton wearing jewelry found in Turkey
However, the German river bed remains, an upper right molar and left canine, predate the African example by more than 6 million years, according to a study published by the National History Museum Mainz.
The age disparity is puzzling since it raises questions over whether apes really originated in Africa.
While study author Herbert Lutz refused to be drawn on what it means for evolutionary theory, he said the findings indicate that there are still blind spots in the study of fossils.
READ MORE: Egyptian archaeologists unearth 3,500yo mummy-filled tomb in Luxor (PHOTOS, VIDEO)
"We want to hold back on speculation," Lutz told Research Gate. "What these findings definitely show us is that the holes in our knowledge and in the fossil record are much bigger than previously thought."
How the ape came to be in the Germany region near Eppelsheim is a "mystery," Lutz said.
He added that if the ape is found to be related to the species observed in Africa 3 million years ago, then "[it] would mean that a group of primates was in Europe before they were in Africa."
You can share this story on social media: