Armchair astronauts: Walk desolate Mars trails with new NASA VR (VIDEO)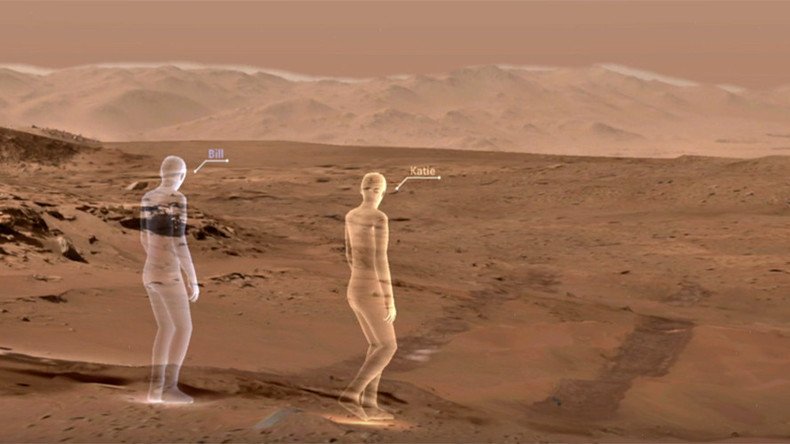 Wannabe astronauts can now follow in the track prints of the Mars Curiosity Rover and traverse the desolate landscape of the Red Planet, with a new virtual reality experience created by NASA.
Mankind's spacefaring efforts may not yield the first daring Mars explorers for many decades. However, through Access Mars, people can skip the arduous rocket trip and immerse themselves in a mission to the Martian world – all from the comfort of their own home.
A collaboration between NASA's Jet Propulsion Laboratory (JPL) and Google, Access Mars is a virtual world reconstructed from actual data and more than 200,000 images captured by the US space agency.
READ MORE: Spacewalk 360: RT releases first-ever panoramic video of man in outer space (VIDEO)
The 3D world includes eerie sounds and panoramic views of the Mars environment taken from the perspective of NASA's camera-laden rover – which set out to study the planet in November 2011.
After anchoring on the surface of alien planet, virtual explorers can travel from the Mars Curiosity Rover's 2012 landing spot through the jagged ridges of the Pahrump Hills, as well as the cliffs found along the famous Marias Pass.
Since the Curiosity mission is still ongoing, space enthusiasts will be able to follow the rover's journey in the 3D "web experience" as it happens.
READ MORE: Orionids meteor shower: All you need to know about this dazzling sky show
"[The rover] has sent more than 200,000 images back to Earth. NASA engineers have transformed these photographs into a 3D model that our scientists use to study the surface of Mars," explained Victor Luo, project manager at the JPL.
"We've been able to leverage VR and AR technologies to take our scientists to Mars every single day. With Access Mars, everyone in the world can ride along," he added.
You can share this story on social media: