Pollution killed 9mn people in a year, 2.5mn in India – study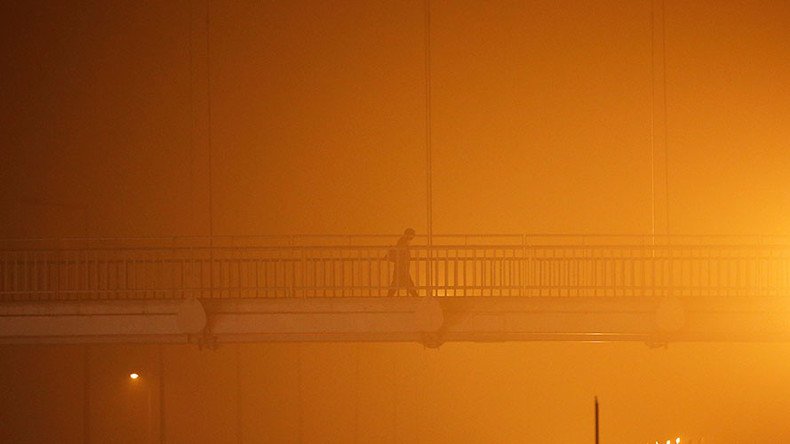 Deaths caused by pollution topped 9 million in 2015, or three times the figure from AIDS, tuberculosis and malaria combined, and almost 15 times as many as war and other forms of violence, scientists say.
The alarm was sounded in Thursday's report by The Lancet Commission on Pollution and Health, an international group of over 40 authors writing on health and environment.
One in six premature deaths around the world are caused by pollution, the report claims. These are not spread evenly, with 92 percent happening in "low-income and middle-income countries." Of any single country, India bears the brunt with 2.5 million people killed by pollution in 2015, followed by China with 1.8 million.

While developed countries are far from immune from the hazards, their form of pollution are more "modern," like fossil fuel combustion and chemicals, while developing countries have biomass fuels. The Lancet report identifies air pollution, mostly caused by the burning of various fuels, as the worst killer. Its dangers lie in respiratory and heart diseases including lung cancer, which can develop from long-term exposure.
"With globalization, mining and manufacturing shifted to poorer countries, where environmental regulations and enforcement can be lax," Reuters quotes Karti Sandilya, one of the authors and an adviser to environmental group Pure Earth.
"People in poorer countries - like construction workers in New Delhi - are more exposed to air pollution and less able to protect themselves from exposure, as they walk, bike or ride the bus to workplaces that may also be polluted."
The harm from pollution, the report says, is not just measured in people's health and lives. It estimates the monetary cost in welfare losses at $4.6 trillion per year, or 6.2 percent of global economic output.
You can share this story on social media: