Mobs kill 2 more as 'vampire hysteria' spreads in Malawi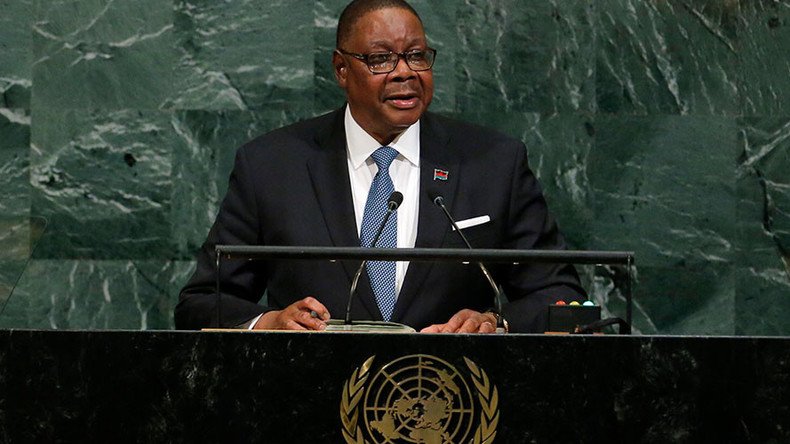 Lynch mobs have killed two people in Malawi's second largest city, Blantyre, as public hysteria grows over "blood-sucking vampires" in the developing African nation.
The violence, which has already claimed the lives of six people, began in the south of the country last month.
Speaking about events in Blantyre Thursday, national police spokesman Ramsy Mushani said mobs "torched a 22-year-old epileptic man in Chileka, and another man was stoned to death ...after being suspected of being a blood sucker."
READ MORE: Vampires not a total myth & science can prove it, study finds
A Reuters reporter witnessed the first incident at a police checkpoint on the road to the city's airport. A member of the victim's family confirmed the man was epileptic and was killed while walking home from the hospital.
The United Nations pulled staff from two districts in southern Malawi after the vampire scare began last week.
"These districts have severely been affected by the ongoing stories of blood sucking and possible existence of vampires," the UN Department on Safety and Security (UNDSS) said in a security report on the Phalombe and Mulanje districts that was seen by Reuters.
READ MORE: South African shaman sentenced to life for ordering woman beheaded for rituals
Malawian president Peter Mutharika said the reports were "distressing and agonising" and has set up a ministerial committee to look into the matter.
"This development has been of grave concern to the president and the entire government," his office said in a statement.
In a meeting with community leaders in the district of Mulanje on October 13, Mutharika had warned people to stop using witchcraft to "suck people's blood."
"If people are using witchcraft to suck people's blood, I will deal with them and I ask them to stop doing that with immediate effect," he said.
There is a widespread belief in witchcraft in Malawi, with some believing that the government is colluding with vampires to collect blood for international aid agencies.
A man was stoned to death in the southern village of Thyolo during the last outbreak of violence linked to rumours of vampirism in 2002.
READ MORE: Selfies with human remains: Russian 'cannibal couple' detained after gruesome find
At the time, radio journalist Maganizo Mazeze was arrested after broadcasting an interview with a man who claimed to have been attacked by a vampire.
A judge later dismissed the charges of broadcasting false information likely to cause public alarm.
You can share this story on social media: