South African shaman sentenced to life for ordering woman beheaded for rituals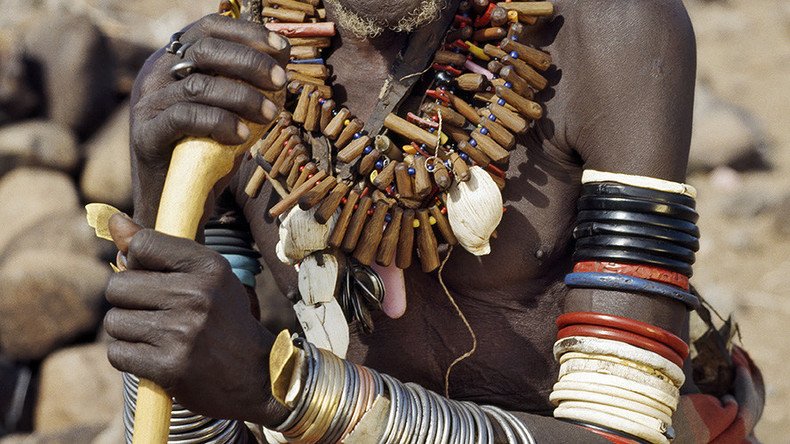 A traditional healer in South Africa has been sentenced to life for ordering the murder and beheading of an Indian mother-of-one, whose head he planned to use in his rituals.
34-year-old Sibonakaliso Mbili, a shaman from the coastal KwaZulu-Natal province, promised four youths two million rand ($153,000) to bring him the head of a white, mixed-race or Indian woman, also saying it would be easy to get a sex worker's head, the High Court in Durban heard.
The teenagers lured 39-year old prostitute Desiree Murugan to a sports field outside Durban in 2014, after reportedly paying her 100 rand for sex. Horrifying details reveal she was stabbed over 190 times before three of the teens cut off her head, and took it to Mbili. The healer then chopped Murugan's head into little pieces and buried them around his yard, the court heard.
"He used his influence as a sangoma [shaman] by promising them [teenagers] muthi [medicine] that would make them invisible to police. I agree with the State that there are no substantial and compelling circumstances that will make the court deviate from the prescribed maximum sentence," Judge Thoba Poyo-Dlwati said on Friday before delivering her verdict, as quoted by News24.
One of the teenagers, Falakhe Khumalo, who had earlier admitted to the murder, is currently serving a life sentence while his accomplices Jimmy Thelejala and Mlungisi Ndlovu were both given 15 years. The fourth youth, Mbali Magwala, only got 12 years as although she helped lure in the victim, she didn't take part in the actual attack.
Killing people to use their body parts in traditional rituals or witchcraft is a practice that still goes on in some parts of southern and eastern Africa, particularly Tanzania, Malawi and Mozambique. Albinos are especially vulnerable, as it is believed they have magical properties and can bring good luck, with gangs of 'albino hunters' kidnapping and butchering them for this exact purpose.
READ MORE: Witch-hunt in 2017: People suspicious of evil powers burn widow's house in Russia's Far East
In sentencing, Judge Poyo-Dlwati said she hoped it would help serve as a deterrent to other such killings.
"No matter your beliefs, don't trample [on] other humans' right to life."
Murugan's murder had earlier been condemned by the Traditional Healers Association of South Africa as giving their profession a bad name.
You can share this story on social media: