'We gave you uranium, you repaid us by bombing Belgrade': Putin slams US over nuclear treaties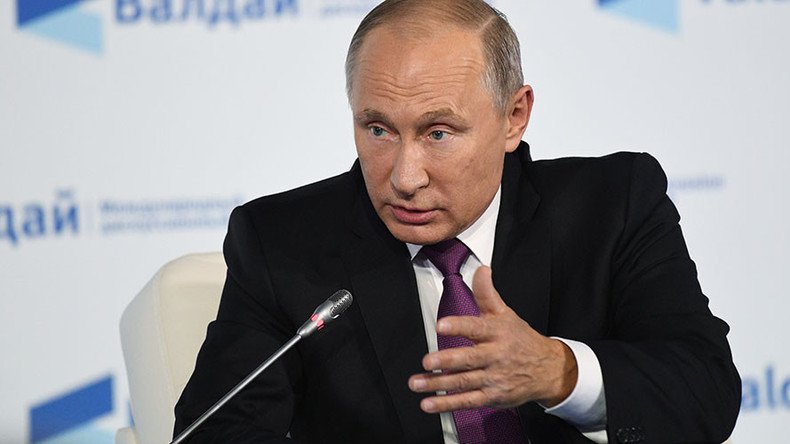 Vladimir Putin has criticized the US for failing to keep their end of the bargain in a host of international disarmament agreements. He says Moscow will not exit any existing treaties, but promised an "instant, symmetrical response" if Washington decides to quit first.
'US decided to do away with international law'
Speaking during a Q & A session at the Valdai Discussion Club in Sochi, an annual meeting with international journalists and Russia experts, Putin began by recalling the Megatons to Megawatts program, which ran between 1993 and 2013, and saw Russia downblend enriched uranium from the equivalent of about 20,000 of its nuclear warheads into low-enriched uranium to be used as fuel by US power stations.
Putin said that as part of what he called "one of the most effective disarmament efforts in history," US officials made 170 visits to top secret Russian facilities, and "set up permanent workplaces in them adorned with American flags."
READ MORE: Putin on Catalonia: EU triggered rise of separatism by supporting Kosovo independence
"From the Russian side unprecedented openness and trust were demonstrated," said Putin, saying that through the 1990s, about 100 US officials were entitled to carry out surprise inspections of Russian nuclear facilities, as part of Gorbachev and Yeltsin-era agreements.
"What we got in return is well-known – a complete disregard for our national interests, support for separatism in the Caucasus, a circumvention of the UN Security Council, the bombing of Yugoslavia, the invasion of Iraq, and so on. The US must have seen the state of our nuclear weapons and economy and decided to do away with international law."
'They have no money for disarmament, but we do?'
Putin said that Washington's hostile policies "are returning the relationship between the two countries to the 1950s" though noted that at least during the Cold War "there was at least more mutual respect" between the two superpowers.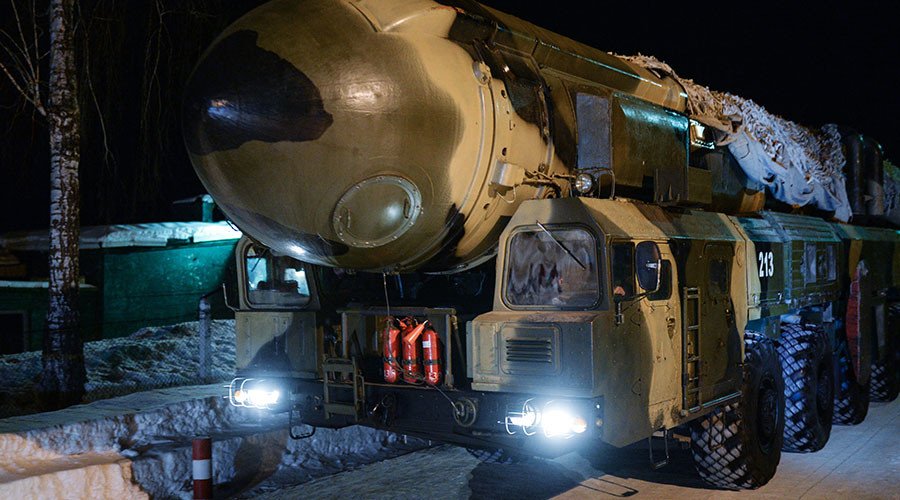 "We can't actively participate in several international treaties, because the US is not doing anything itself. We can't just do it unilaterally," said Putin, citing the 1993 Chemical Weapons Convention, as an example of the US taking advantage.
Last month, Russia declared that all its chemical weapons stockpiles had been disposed of – news that Western media "decided to stay silent on," according to Putin – while the US has persistently delayed its own destruction schedule, and now plans to complete the process in 2023 at the earliest.
"We destroyed everything, and then our American partners said – 'Not yet, we don't have money.' So, they have a dollar printing press, yet they don't have money. But we, on the other hand, do?" said Putin with heavy sarcasm.
'We will fulfil our obligations'
Putin dated a key point in the breakdown of the post-Soviet world order to the US decision to withdraw from the 1972 Anti-Ballistic Missile Treaty (ABM) in 2002, during George W. Bush's first term in office, to pave the way for the construction of the missile defense shield, to which the Kremlin continues to object vehemently.
"This treaty was the cornerstone of the entire international security framework in the area of strategic weapons. But despite spending years trying to persuade our colleagues otherwise, we weren't able to hold our partners inside the agreement," said Putin.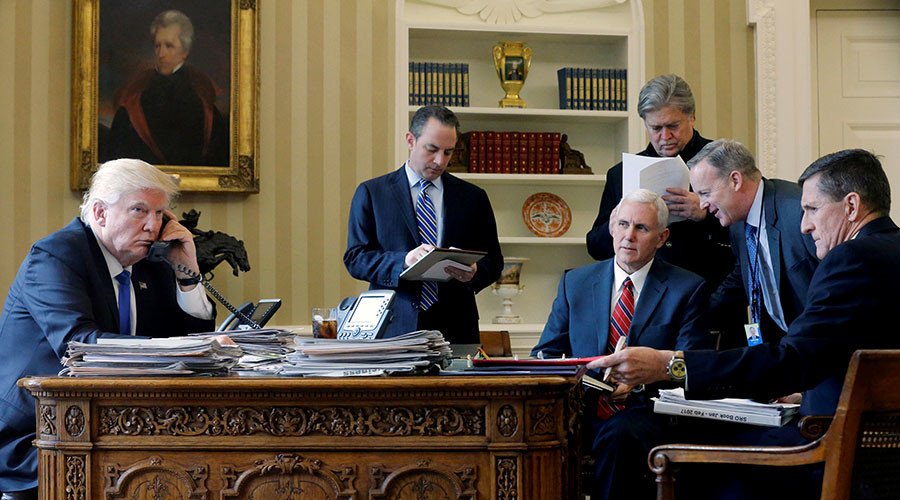 US President Donald Trump has criticized another treaty between Russia and the US that is still in force – New START. Signed in 2011 through to 2021, it stipulates that both sides are allowed to have up to 1,550 active nuclear warheads. Trump called it out as poor Obama-era deal in his campaign, and reportedly was annoyed with the Russian president for bringing it up in a phone conversation earlier this year.
"We are hearing that the other side is also not pleased with New START," Putin said. "We are not going to quit it. Maybe we are ourselves dissatisfied with certain aspects of it, but there is always an element of compromise. So, we are going to fulfil our obligations."
'Instant and symmetrical response'
The treaty under the biggest threat is the INF, signed in 1987, which bans land-based missiles – both nuclear and conventional – with ranges between 500-5,500 km. The US has said that several of the latest Russian rockets violate the agreement.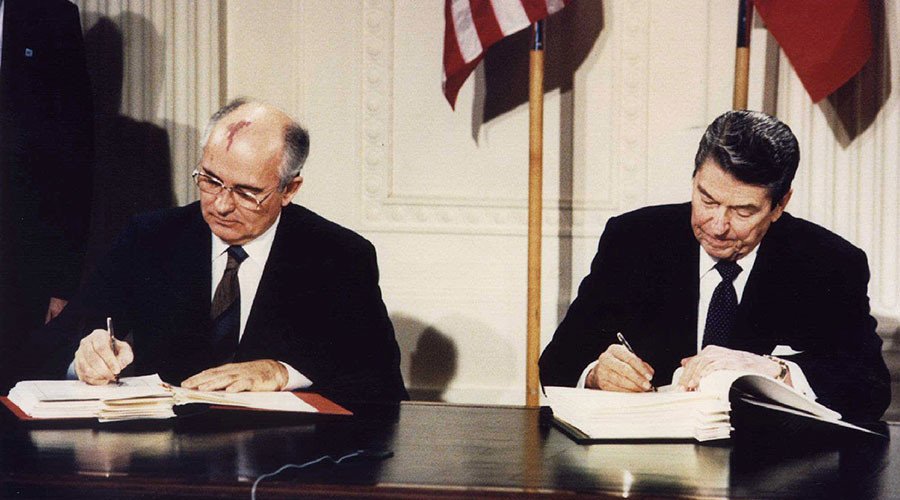 Putin bemoaned that by not banning air-based and naval launchers the treaty allowed a loophole beneficial predominantly to NATO states, and said that it represented "another case of Russia making unilateral concessions."
"Nonetheless, we are going to comply with its terms providing our partners do so," Putin said. "If they decide to abandon it, however, our response will be instant and symmetrical."
'Others talk about nuclear disarmament when they develop newer weapons'
While Putin insisted that Russia "still wants and will pursue" new agreements with the US to achieve nuclear disarmament, these may be harder to negotiate in an era of more diverse weapons systems, being produced more states than ever before.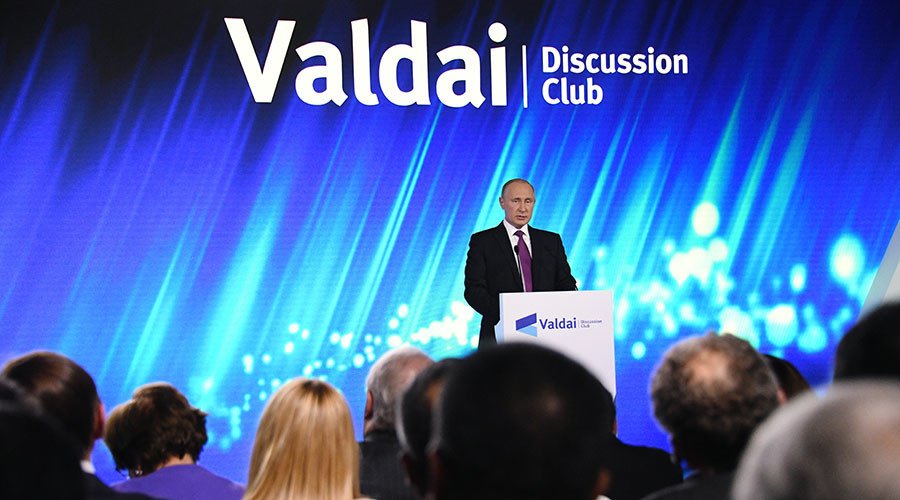 "Countries' readiness to talk about getting rid of nuclear weapons is in direct proportion to their advances in other weapons systems," said Putin, noting that both conventional and high-tech weapons delivered with modern targeting systems "offer almost as much damage, with far superior accuracy."
"We are carefully monitoring what is happening around the world, just as our own country is acquiring these non-nuclear weapons system," Putin said.
You can share this story on social media: