'Severe threat': ISIS & Al-Qaeda planning 9/11-style 'big explosion,' US security chief warns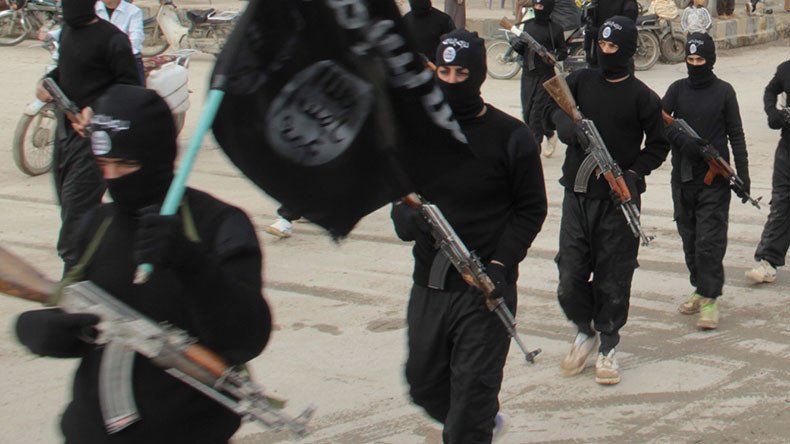 Islamic State (IS, formerly ISIS, ISIL) and Al-Qaeda terrorists are plotting to take down a plane and carry out a devastating explosion on the scale of 9/11, senior US security official Elaine Duke warns.
"The terrorist organizations, be it ISIS or Al-Qaeda or others, want to have the big explosion like they did on 9/11. They want to take down aircraft, the intelligence is clear on that," the acting US secretary of homeland security said during a visit to the UK, as cited by British media.

On September 11, 2001, (aka 9/11) terrorists hijacked aircraft and carried out the deadliest attack in history, killing almost 3,000 people.
"The threat is still severe," she stated on Wednesday in London following her meeting with Home Secretary Amber Rudd, where the officials discussed terrorist content online.
The terrorist groups are using smaller attacks to keep their members "engaged," remain visible and provide the flow of finances, according to Duke.
At the same time smaller plots can be followed with major ones, she warned.
"Creating terror is their goal. A bladed weapon attack causes terror and continues to disrupt the world, but that does not mean they have given up on a major aviation plot," she said.
Tough internet control is necessary to prevent terrorists' propaganda from spreading online, Duke said. She added that while tech firms are already cooperating on these issues with the authorities, there is still much to be done.
"We will continue to push as far as we can go. I think that we have the cooperation of those companies and we just need to work on that," she said. Social media firms joining a meeting of G7 interior ministers to discuss the issue this week "is a positive sign," she said.
READ MORE: Passenger reading aloud from Bible causes panic on London rush hour train
"There has been a shift and for us somewhat with the Charlottesville incident," said Duke, adding that tech companies are under "social pressures" and have "to balance between keeping their user agreements and giving law enforcement what they need."
The UK has seen a wave of deadly terrorist attacks this year, which have killed a total of 36 people. Responsibility for the attacks has been claimed by Islamic State (IS, formerly ISIS/ISIL).
The bombing in the Manchester Arena last May killed 23 people and injured more than 100 others, making it the deadliest attack of its kind in the UK since 2005. The latest terrorist attack occurred on September 15 at Parsons Green tube station, where a partially-exploded bomb injured 30 commuters.
After the series of jihadi attacks, British Prime Minister Theresa May called on"allied democratic governments" to "regulate cyberspace to prevent the spread of extremism and terrorism planning."
Just one day before the US security chief's warnings, Andrew Parker, director general MI5, Britain's domestic intelligence agency, said that Britain was under unprecedented threat from Islamist terrorists.
You can share this story on social media: