Astronomy group denies mysterious fireball was meteor as stargazers left baffled (VIDEOS)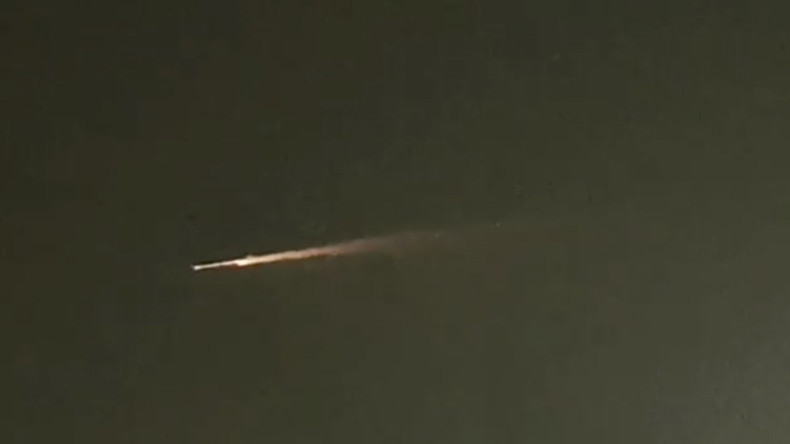 A large fireball blazing across Dubai's night sky left onlookers stunned, with many speculating it was a meteor.
Social media users took to Twitter to share images and videos of the blazing object, which puzzled many in the almost-80 seconds it set the sky alight.
With stargazers perplexed at the sight, the Dubai Media Office was on hand to allay any fears that the end of the world was nigh, stating it was a meteor.
This was later refuted, however, by the Dubai Astronomy Group, which confirmed that it was "falling space debris of the [Russian] Progress module which is used to supply ISS [International Space Station] regularly."
"Yesterday at around 19:30 UAE time, many people witnessed and captured images of falling space debris of the Progress module," the group said.
"The space craft disintegrated in the upper atmosphere and broke up into smaller chunks and burned like fireworks," it added.