French MEPs shower fully-dressed to draw attention to sanitary plight of Calais migrants (PHOTOS)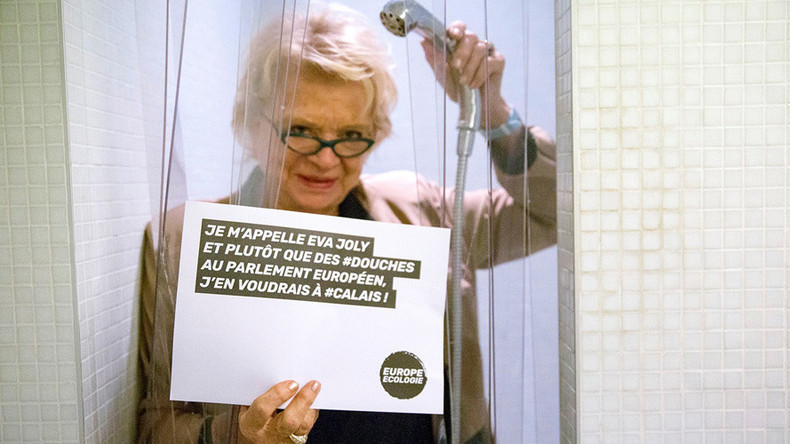 Representatives of France's leading environmentalist party have photographed themselves showering in their clothes to put pressure on the government to provide more bathing facilities and toilets for unregistered migrants on the country's northern coast.
"Rather than showers in the European Parliament, I would like to see them in Calais," said the placards held by MEPs from the Europe Ecology – The Greens party, which has no seats in the national assembly, but is represented in Brussels.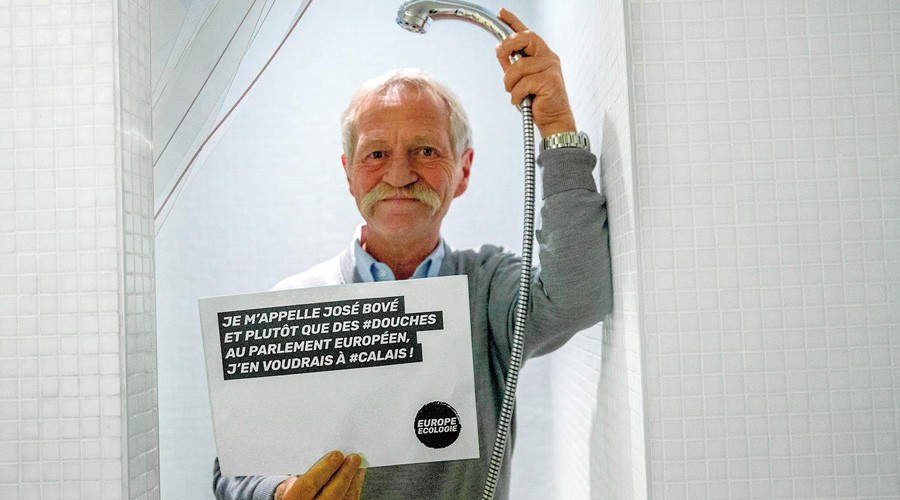 They have also urged supporters to join the campaign by posting pictures of themselves in their own showers on social media.
READ MORE: New 'Jungle?' Hundreds of migrants set up camp in Brussels park
"We chose this time a humorous mode to raise public awareness and alert the authorities," the party's most prominent MEP, Yannick Jadot, told Le Parisien. "It's a reaction of exasperation to the inhuman living conditions imposed on migrants. France, despite President Macron's speech about our humanity, is not up to it, it is constantly pointed out."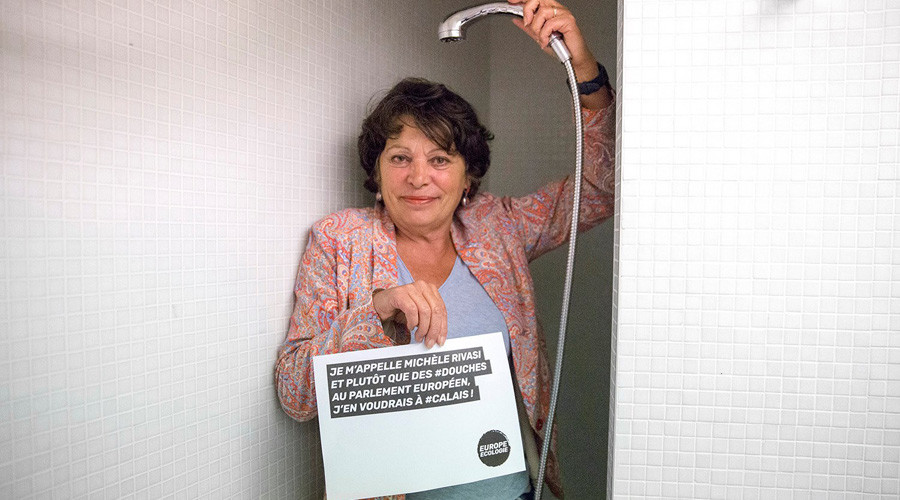 The Jungle, a migrant camp on the outskirts of Calais, was demolished a year ago and its inhabitants were rehoused. It had been populated by asylum seekers whose applications had been rejected, or those wishing to cross over to the UK. However, migrants have continued flocking to the area despite the reduced amenities.
"It is worrying that approximately 700 migrants in Calais and the greater area of Calais temporarily rely on only 10 portable lavatories and water from 10 taps," said Leo Heller, the UN Special Rapporteur on the human rights to water and sanitation, in a statement on Monday that prompted the new Green campaign.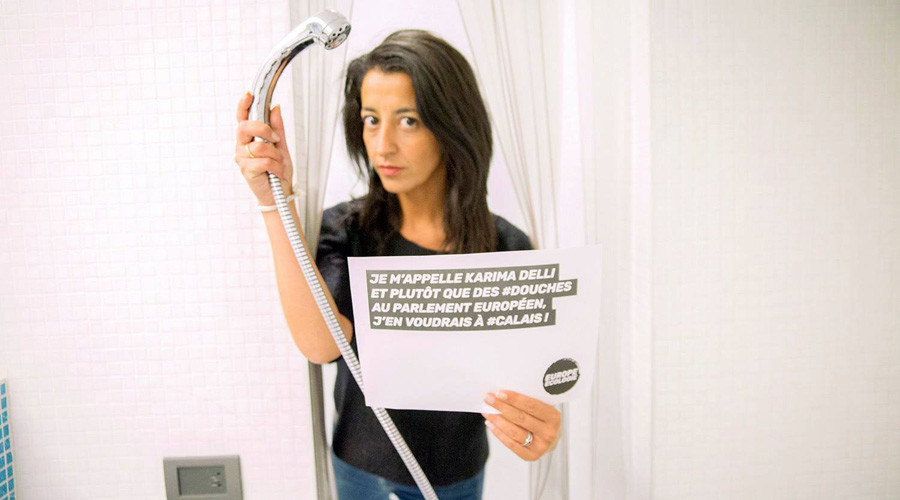 "France must ensure a dignified welcome to migrants and respect their rights," wrote Eva Joly, another member of the Greens on her Twitter, below a picture of herself holding a shower hose.