'Anne Frank' Halloween costume branded tasteless in online backlash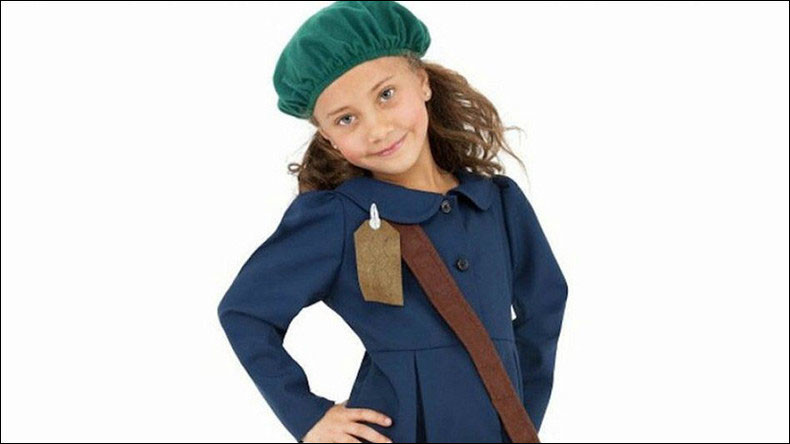 Online retailers selling a 'Halloween' costume of iconic diarist and Holocaust victim Anne Frank have been accused of 'trivializing her memory' after images of the outfit sparked fury.
The costume contains a long sleeve blue dress, brown shoulder bag and green beret and was for sale on US and European websites for a brief period before the backlash gained momentum online.
The outfit was intended to be an inspirational costume which highlighted that "we can always learn from the struggles of history." The costume was advertised elsewhere as a "World War II refugee" and did not directly reference Anne Frank, whose diary became an international bestseller, selling more 35 million copies worldwide, according to The New York Times.
READ MORE: 'Band-Aid on cancer of anti-Semitism': Anne Frank Center slams Trump's remarks
HalloweenCostumes.com removed the costume from its website Sunday, apologizing for the offense caused. Spokesperson Ross Walker Smith said sorry on Monday.
"We sell costumes not only for Halloween season, such as school projects and plays. We offer several types of historically accurate costumes – from prominent figures to political figures, to television characters," Walker-Smith tweeted.
"We take feedback from customers very seriously. We have passed along the feedback regarding this costume, and it has been removed from the website at this time," he wrote.
Carlos Galindo-Elvira, regional director of the Anti-Defamation League in Arizona, condemned the costume for trivializing Frank's memory.
The costume was removed from Walmart's website Monday, reports Time, but it remains available on Amazon.
However, not everyone believed the costume was out of line, with some lamenting what they perceive as political correctness gone mad.
You can share this story on social media: