'Sneaky Jew' comment lands German Left Party's local leader in hot water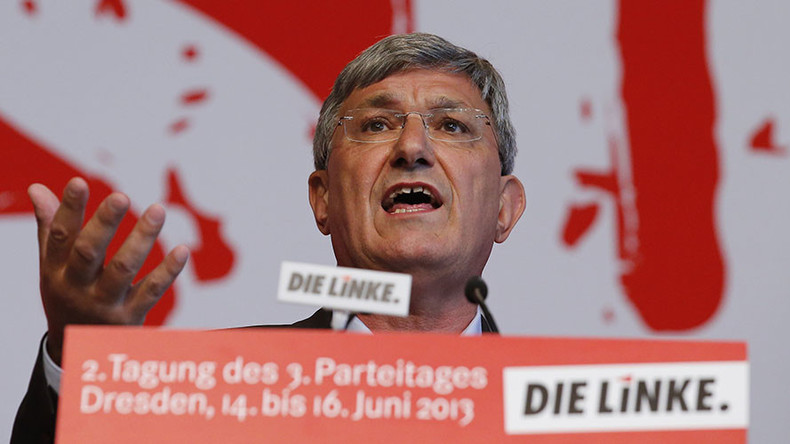 The head of the German Left Party in the city of Saarlouis, in the state of Saarland, is under fire for calling his colleague a "sneaky Jew" on social media.
Mekan Kolasinac, the chairman of the Left Party, known for its anti-Israel views, branded the party's federal head, Bernd Riexinger, a "sneaky Jew" in a Facebook post.
The lawmaker confirmed to the Saarbrücker Zeitung newspaper that he had made the anti-Jewish remark, but that he regretted it. According to Kolasinac, the remark was a mistake and he had initially wanted to write "Judas" instead of "Jew." Kolasinac later apologized for the gaffe on his Facebook page, addressing his "Jewish friends."
However, the politician faced heavy criticism from fellow party members. "Some things still make me stunned. Anti-Semitism in one's own party. Bad," Birgit Huonker, a spokeswoman for the Left Party in Saarland, wrote on Facebook. Another lawmaker from the Left Party, Volker Schneider, called the incident "unbelievable," and urged the party to arrive at the "only correct conclusion."
A German government study revealed in late April that nearly 33 million Germans appear to share a modern form of anti-Semitism, arising from the disapproval of Israel. The 311-page report found that some 40% of German respondents showed approval for the following assertion: "Based on Israel's policies, I can understand people having something against the Jews."
READ MORE: 'Nothing to fear': Сo-founder of German right-wing AfD tells Jews
"Forty percent agree with Israeli-centered anti-Semitism," Volker Beck, a Green Party member of the Bundestag, told Deutsche Welle. "That's almost half of the society. It says a lot about the intellectual environment in which Jews have to live."
You can share this story on social media: