Washington unable to stick to agreements – Russian FM Lavrov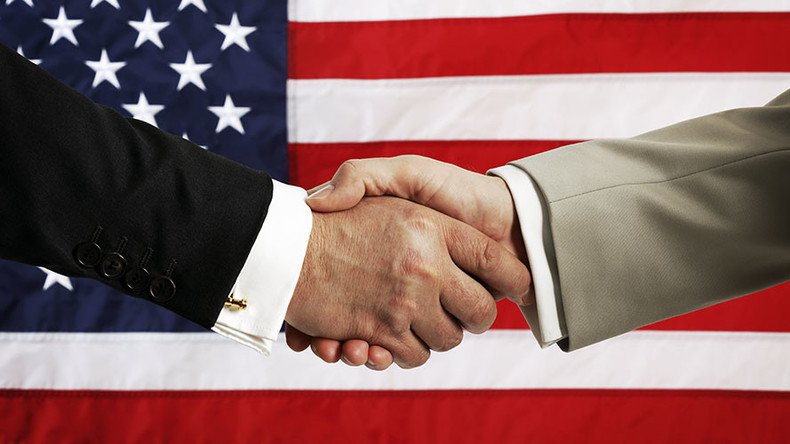 Russian Foreign Minister Sergey Lavrov has accused Washington of an inability to build bridges and stick to agreements. The US unilaterally slapped sanctions on North Korea and may now pull out of the landmark Iran nuclear deal, Lavrov said.
"Two years ago, an agreement was reached on the Iranian nuclear program, which was approved by the UN Security Council. The whole world welcomed it. Now Washington is pulling out of the agreement. This is again a problem of deal-making being part of foreign policy values," Lavrov said, speaking at a panel discussion called 'Global Politics and its Agenda: How to protect peace' at the World Festival of Youth and Students in Sochi.
He said the situation with North Korea, which is often compared to that of Iran, speaks for itself.
READ MORE: 'Until first bomb drops': Tillerson vows to continue diplomatic efforts on N. Korea
"Back in 2005, an agreement was reached on the nuclear issue of the Korean Peninsula, and all sides began to implement this agreement, but just in a few weeks' time Washington introduced – without securing approval of anyone else – unilateral sanctions, began to chase some bank in Macau, which conducted some operations with North Korea. Instead of trying to make things clearer, they immediately slapped sanctions [on Pyongyang]," the foreign minister said.
"I do not justify North Korea," Lavrov added. "Pyongyang behaves defiantly, grossly violating all resolutions of the UN Security Council."
Last week, the Russian Foreign Ministry condemned Donald Trump's refusal to adhere to the 2015 nuclear agreement with Iran, saying that the move posed a threat to international security.
Mikhail Ulyanov, head of the Foreign Ministry's Department on Non-Proliferation and Arms Control, told Interfax that Washington's actions only served to reinforce the belief of other countries that there was "no sense in negotiations" with the US, as any international agreement, even those backed by the UN Security Council, could be "easily terminated."
You can share this story on social media: