'Everybody started panicking': AirAsia pilot forced to dive 20,000ft as plane loses cabin pressure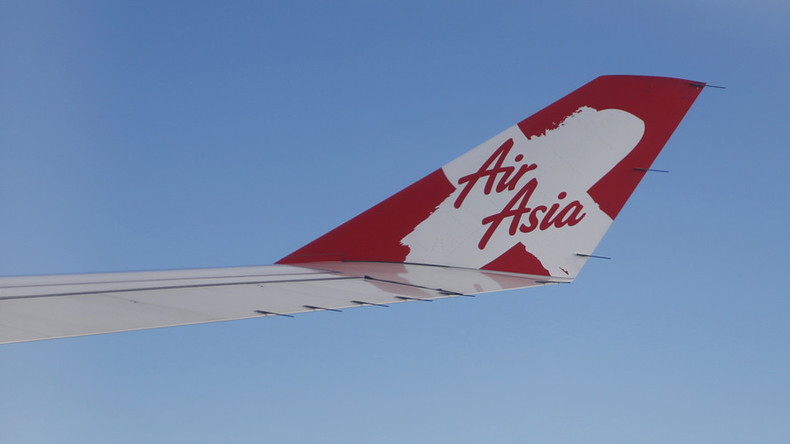 An AirAsia flight from Perth to Bali lost cabin pressure just 25 minutes after take-off on Sunday, forcing the pilot to make a terrifying 20,000-foot dive to enable the 145 passengers on board to breathe.
AirAsia flight QZ535 reportedly plummeted 20,000 feet (6,000 meters) in just 10 minutes at a speed of roughly 400 knots (740 kph) according to Flightradar24 after a sudden loss of cabin pressure forced the pilot to dive to an altitude at which the air is breathable.
"The panic was escalated because of the behavior of staff who were screaming, looked tearful and shocked," Clare Askew told reporters at Perth Airport, as cited by the Australian Associated Press. Oxygen masks were deployed and the cabin alarm sounded throughout the incident.
"Now, I get it, but we looked to them for reassurance and we didn't get any, we were more worried because of how panicked they were," Askew said.
"I actually picked up my phone and sent a text message to my family, just hoping that they would get it," Perth woman Leah told 9News. "We were all pretty much saying goodbye to each other. It was really upsetting."
"One of the stewardesses started running down the aisle and we thought, why is she running. And then the masks fell down and everybody started panicking," Leah added.
AirAsia has experienced several such issues in recent months: In July, one aircraft was forced to make an emergency landing in Brisbane after a birdstrike; a week previous, another AirAsia flight was forced to land at Perth Airport after an engine malfunction.
Air Asia issued a brief statement about Sunday's incident: "The safety of our guests is our utmost priority," the statement said. "AirAsia Indonesia apologises for any inconvenience caused."
The company said its engineers were already investigating the incident and were examining the aircraft.