Rohingya refugees trampled to death by wild elephants in Bangladesh (PHOTO)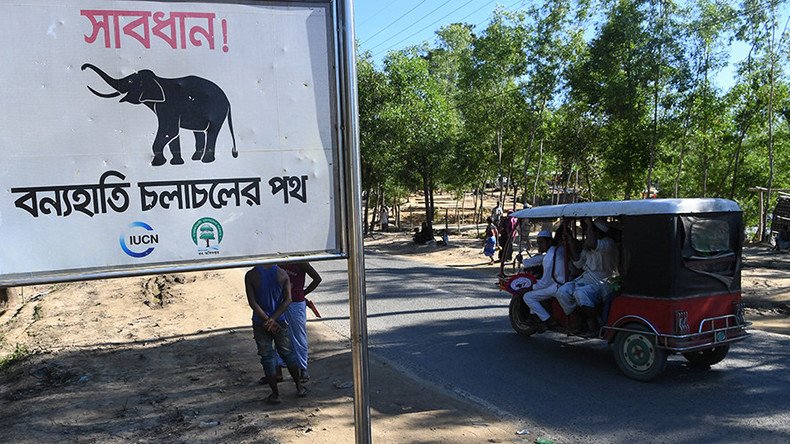 Four Rohingya refugees were killed after a group of up to eight elephants tore through an area of forest land in southern Bangladesh.
The victims, a woman and three children, were building a makeshift shelter at the Balukhali camp in Cox's Bazar district, according to local police.
READ MORE: At least 5 police killed after Muslim insurgents storm 24 police posts & army base in Myanmar
Two other people were also injured in what is now the second fatal attacked by wild elephants in the area. A two-year-old boy and an elderly man were trampled to death while sleeping in their shelter last month.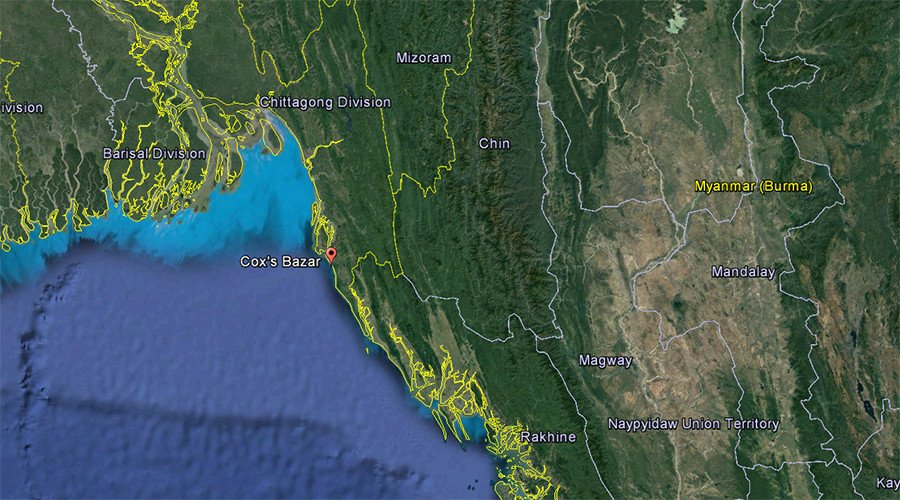 According to the International Union for Conservation of Nature, Cox's Bazar is home to 78 of Bangladesh's 268 wild elephants, and the site of eight designated routes through which they roam.
Following the latest deaths, IOM Bangladesh, the UN migration agency in the country, tweeted an aerial image of an elephant spotted during site surveying.
As the Burmese military forces hundreds of thousands of Rohingya Muslims into Bangladesh, the latter's government has been forced to clear 3,000 acres of forest in the region to make way for temporary shelters and camps. As of October 7, 519,000 refugees have arrived in Bangladesh, according to IOM.
Speaking to the Dhaka Tribune, AHM Raihan Sarkar, an associate professor at Chitagong University's Forest and Environmental Science Institute, said that felled trees confuse the elephants, causing them to wander close to human settlements.
"If their paths are blocked, the elephants will be forced to venture into uncharted territory. It also causes a behavioral change," he said.
A district forest official at Cox's Bazar told AFP that incidents involving animals and refugees were "inevitable" as camps have been set up in areas where elephants have been roaming for centuries.
"The is a reserve forest land, frequented by wild Asian elephants all the time," he said, speaking on condition of anonymity.
On Friday, Aung San Suu Kyi, the de-facto Burmese leader, announced plans to set up an agency to help resettle Rohingya Muslims in the country's westernmost Rakhine state. Suu Kyi, a Nobel laureate, has been criticized after failing to denounce the brutal crackdown on the Rohingya by the Burmese military forces.
You can share this story on social media: