Elderly Penguin dies next to beloved anime cardboard cutout in Japanese zoo (IMAGES)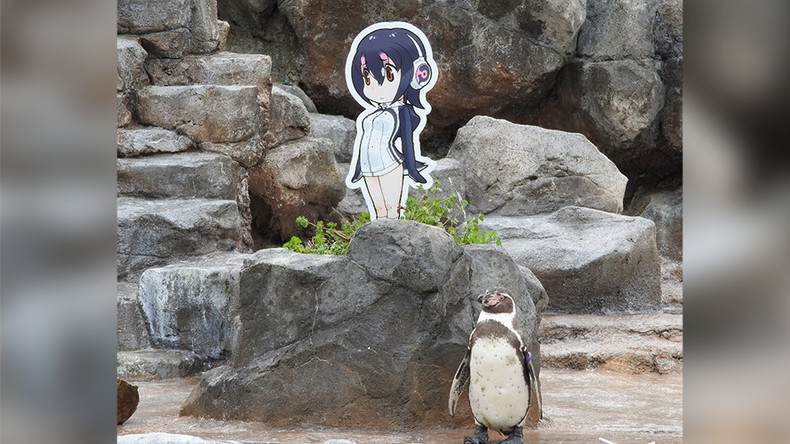 A penguin who gained notoriety for his apparent love interest in a cardboard cutout of a Japanese anime character has died at the age of 21 with his beloved by his side.
Tobu Zoo in Miyashiro, Japan, where Grape-Kun lived, confirmed the death on Twitter.
The zoo thanked Grape for his energy and anime cutout Hululu from the series 'Kemono Friends' for watching over the 21-year-old penguin until the end.
It said the cause of Grape's death was under investigation but noted he had been in poor physical condition.
The Kemono Friends Twitter account also expressed its sympathies on the Humboldt penguin's passing.
Grape became an internet star after the zoo posted several images of Grape and Hululu together online.