3 suicide bombers detonate explosives near police station in Damascus – authorities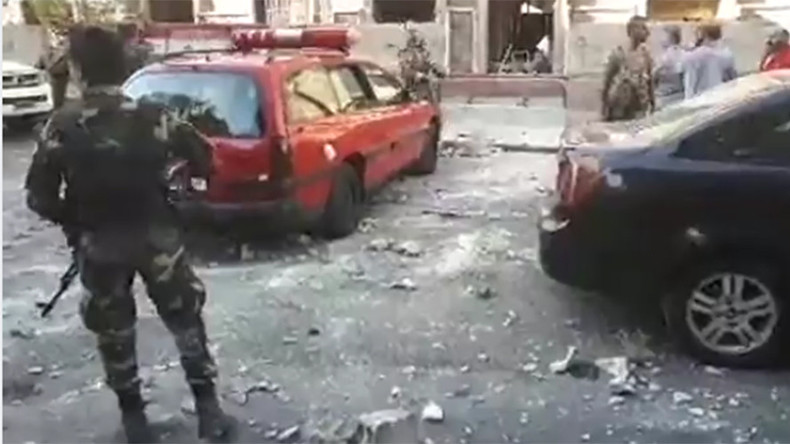 Suicide bombers targeted the police headquarters in the Syrian capital city Damascus, SANA news agency reported, citing the Interior Ministry. Two policemen were killed and at least four civilians injured in the attack.
The attack occurred in central Damascus on Wednesday, as the two suicide bombers reportedly tried to access the premises of the police headquarters. When confronted by officers, the perpetrators set off their explosives in front of the building.
The police managed to corner the third suicide bomber near a local market in the same street, at which point he blew himself up.
Two policemen were killed during the attack, and a number of people injured, including four civilians, SANA reports, citing the Damascus police chief. Some of the injured are in a critical condition and the number of victims could rise, the Interior Ministry told SANA.
A video filmed in the aftermath of the incident has emerged on social media, showing moderately damaged police vehicles, blown-out windows and pieces of concrete scattered at the location.